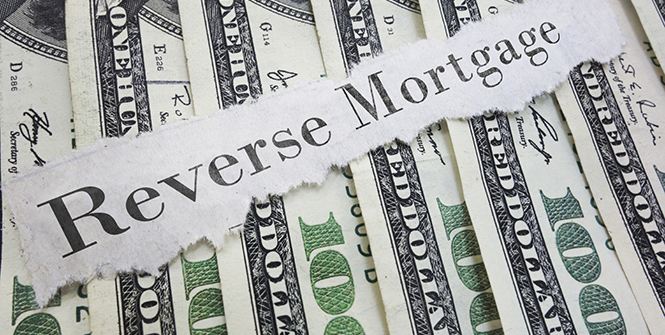 In the past, reverse mortgages seemed a little shady, with many credit unions shying away from the loans hawked by geriatric stars on late-night TV. However, Ocwen Financial Corp. has projected that the reverse mortgage market could total $2 trillion over the next five years, easily trumping the estimated $90 billion that it is worth now.
The growth reflects the estimated 77 million baby boomers closing in on retirement age and their potential interest in reverse mortgages. About 10,000 boomers reach the age of 65 every day in the U.S., and about 48% of them lack the necessary funds to retire.
Mortgage Finance magazine reported that in 2014, U.S. homeowners took out over $15 billion in reverse mortgages, which represents a 20% increase from 2012, but is still short of the record $30 billion in reverse mortgage loans in 2009. But financial advisors are optimistic about the growth in reverse mortgages, especially with new laws in place to protect homeowners.
"I am very positive about reverse mortgages, but I wasn't always. I've taken a new view on them, partly as a result of the new regulations passed last year," said Jane Bryant Quinn, a longtime financial columnist for Newsweek. "There was an issue with people who took lump sum reverse mortgages later in life and they went through the money, found they couldn't pay taxes and insurance and faced the risk of losing their homes. Mostly, there was an issue for people later in life when they did not really understand what they were getting. These new regulations, which look at people's income compared with what they will get with a reverse mortgage, are very valuable and they have erased my concerns that there are dangers here for people in their 70s and 80s."
For three decades, the Federal Housing Administration has run the dominant insured reverse mortgage program in the country, and it was very forgiving when it came to underwriting. If you qualified on age and equity and you were breathing, you pretty much got the loan.
The downside was that during the recession, thousands of senior fell into default because they didn't pay their required property taxes and hazard insurance premiums. On top of that, real estate values plunged, producing huge losses on defaulted and foreclosed properties for the FHA. The losses were so severe that the Treasury Department had to provide the FHA with a $1.7 billion bailout in 2013, the first since the agency was established in the 1930s.
The FHA's woes led to the dramatic changes put in place last April. Applicants now need to demonstrate upfront that they have both the "willingness" and the "capacity" to meet their obligations. Reverse mortgage lenders will check borrowers' credit reports, just as they do with other mortgages. The new law is also aimed at helping to reduce fraud, elder abuse and predatory lending. It makes these loans safer for the borrowers and more feasible for banks and credit unions because it reduces the risk of foreclosure and eviction.
Some credit unions, such as $7.1 billion American First Credit Union in Ogden, Utah, and $885 million San Francisco Federal Credit Union, have made reverse mortgages available to their members for years. But many credit unions are still wary because reverse mortgages have always been a little daunting: They're available only to seniors 62 and older who have equity in their homes that they want to convert into cash. There are no repayments required until the borrower sells the house, moves out or dies. Loan recipients' main responsibilities are to keep current on local property taxes, pay hazard insurance premiums and keep the place in reasonable condition.
According to the new law though, applicants will have to show that they paid their real estate taxes, homeowner association fees and other property-related charges on time for at least the past 24 months. They will be asked to produce documentation of their employment status (if they are still working), income and financial assets, and undergo a "residual income" analysis that examines their monthly expenses and cash flow.
If applicants get inadequate marks on these tests, they may be required to create a "life expectancy set-aside" — essentially a reserve account or escrow funded wholly or in part from their loan proceeds. For some borrowers, the set-aside may be so substantial that they'll be left with minimal cash at closing, making the entire reverse mortgage process a waste of effort.
Jamie Hopkins, associate professor of taxation at the American College in Bryn Mawr, Pa., and co-director of the New York Life Center for Retirement Income, says reverse mortgages can improve the security of retirees when used properly as part of a retirement plan.
"All of these changes, combined with increased awareness about the proper use of reverse mortgages, have set the stage for better and more comprehensive retirement income plans that have the capacity to strategically utilize home equity as an income source," Hopkins said.