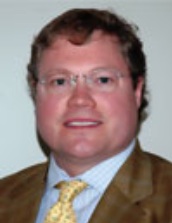 CUNA Deputy Chief Advocacy Officer for Congressional Relations Sam Whitfield said Thursday that he accepted a new job with the Consumer Bankers Association as its senior vice president of government affairs.
Whitfield's last day at CUNA will be Friday, Dec. 18.
"It's a wonderful opportunity, but I'm sorry to leave CUNA," Whitfield told CU Times Thursday night. "I was there for almost four years, but unforeseen things come your way, and so do opportunities that you just can't pass up."
Before joining CUNA in March 2012, he worked as a lobbyist for the National Association of REALTORS. He also served as deputy press secretary for former Senate Republican Leader Trent Lott.
Whitfield, 42, of Alexandria, Va., said he will miss working with the CUNA staff.
"I have thoroughly enjoyed my almost four years here and have had the pleasure of working with some truly remarkable people, which is also why it is so hard to say goodbye," he wrote in an email Thursday to colleagues and friends. "I want to especially thank my boss Ryan Donovan (CUNA's chief advocacy officer) for teaching me about credit unions, the cooperative financial model, for having the patience to answer my many questions and most importantly for being a good friend."
Whitfield noted he will continue to work with credit unions, as CBA members include both cooperatives and banks. His first day at the trade association will be Jan. 4, 2016.
When contacted by CU Times Thursday night about Whitfield's departure, CUNA Senior Media Relations Manager Vicki Christner said the trade association doesn't comment on personnel matters.