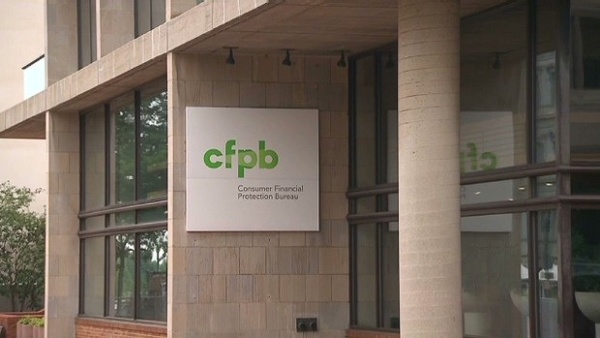 Continuing its battle against the CFPB, a small community bank in Texas filed a motion for summary judgement Monday seeking a declaration that the formation of the bureau and 2012 recess appointment of Director Richard Cordray was unconstitutional.
Filed in U.S. District Court for the District of Columbia against U.S. Secretary of the Treasury and former Chairman of the Financial Stability Oversight Council Jacob J. Lew, the motion also requested a declaration stating "all CFPB regulations promulgated during the time of Cordray's illegal appointment that impacted plaintiffs are invalid and cannot be enforced."
The institution behind the fight is the State National Bank of Big Spring, Texas, which, along with its co-plaintiffs the Competitive Enterprise Institute and 60 Plus Association, filed a suit against the CFPB after the bank was unable to continue issuing mortgage loans to lenders and complete wire transfers due to CFPB rules. The suit was originally shot down by a judge in the lower court, ruling the plaintiffs didn't have the standing to challenge the agency's constitutionality, however in July 2015, a three-judge panel from the D.C. Circuit Court ruled unanimously that it in fact did.
"The constitutional issues raised by our clients in this case have far-reaching implications for CFPB-regulated financial institutions," Greg Jacob, a partner with the New York City-based firm O'Melveny & Myers LLP, which represents the plaintiffs, said in a prepared statement. "The CFPB's unprecedented combination of vast executive powers to enforce and regulate, without any accountability to Congress or the President, cannot be reconciled with our Constitution's requirement that government have checks and balances. Further, regulations Richard Cordray published under his signature prior to his July 2013 confirmation – despite his attempt to retroactively ratify them with a notice in the August 2013 Federal Register – are invalid and must be struck down."
The plaintiffs argued that while Congress allowed Cordray broad executive authority as the head of the CFPB, it placed him outside President Obama's oversight and control, making his appointment unconstitutional, according to the motion. In addition, plaintiffs noted Congress failed to create any internal checks and balances within the CFPB, and because the Dodd-Frank Act allotted the agency hundreds of millions of dollars annually from the Federal Reserve as opposed to funding it through appropriations, the CFPB is exempt from Congress' "power of the purse."
"Congress evidently saw the CFPB's structural 'independence' as a salutary feature that it hoped would make it more energetic and effective," the motion read. "But the liberty-protecting value of checks, balances, oversight and accountability cannot be sacrificed at the altar of expediency."