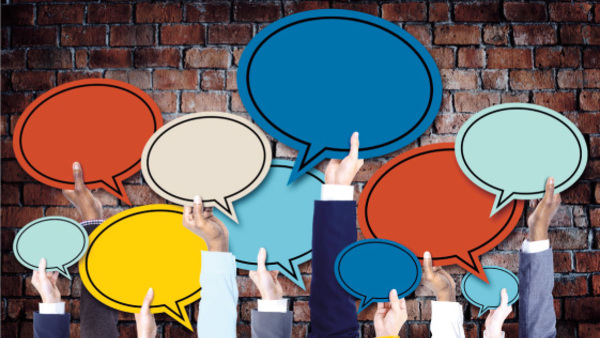 This week, news ranging from CUNA's dues cut announcement to LAFCU's overdraft suit got readers buzzing.
"LAFCU Hit With Overdraft Suit," Sept. 21
This should be a wake up to call for credit unions regarding the unsexy work of ensuring disclosures are compliant – it is a matter of time before similar actions are taken against credit card disclosures.
As I have been preaching for years, many credit unions use "generic" disclosures/terms for their credit card agreements and do not state actual fees in the terms and conditions such as late fees, return check fees, etc. Just putting it in the Schumer Box does not fulfill all the requirements.
Specifically to quote from the article regarding overdraft opt-ins, the key is not to refer the user to another document/schedule for fees: "LAFCU's opt-in agreement is very similar to a sample opt-in agreement the Federal Reserve provided, though there is one major difference, the complaint said: 'Instead of listing the overdraft fee in the document as required, [it] referenced some other document for information about the amount of the fee.'"
Hundreds of credit unions have similar wording in their credit card agreements. Check yours TODAY!!!
—cardanalysis
"CFPB Releases Complaint Report," Sept. 22
The report shows clearly that the unrepentant, "too big to behave banks" continue to prey on consumers with unfair, deceptive, abusive acts and practices, largely because the individual bankers operating offending businesses remain unpunished.
—jrwells5
"CUNA Announces 2016 Dues Cut," Sept. 23
And to think we were talking about the need for this in 2005. That's right, 2005, before the radio show, and before Twitter and LinkedIn…vindication may not be the right word, but it's something very much like it.
—Jason Dias, Eloquent Online New Braunfels, Texas
CUNA has been exploiting member credit unions for years. I know because I served on the board of a large credit union for 25 years, and I always believed the fee was inappropriate.
—WVF
"Serving Small Business Members' Credit Needs," Sept. 23
Great article and a topic that really needs to be looked at given the fact that almost every aspect of modern life is online now. Not only are individuals doing more and more of their personal banking online, many of those same people are running small businesses. With that being said, I would add an eighth item to that list: PFM for the small business. Offering small businesses online financial management tools to compliment their online banking helps the business owner succeed in a big way.
—Amy Arditi Hibbard, Geezo Williamsburg, Va.