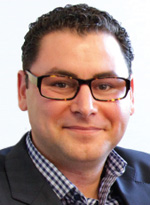 "Roads? Where we're going, we don't need roads."
—Dr. Emmett Brown ("Back to the Future")
Companies like Google and Ford Motor are moving closer to producing fully autonomous vehicles, with the intent to make various driver-assist technologies standard features. The goal is for cars to one day drive themselves. Granted, it's a big step to fully automate vehicles, but these vehicles are on the horizon. Today's driver desires more connectivity, integration and freedom to multi-task and interact with the world, more so than with their automobile – hence, Dr. Emmett Brown's famous words remain quite relevant today. While we still need roads, the means to incorporate the most cutting-edge user utility and convenience applications to keep drivers constantly engaged and aware has changed our need of the automobile forever.
Do today's marketing and communications run like the DeLorean of 1985?
For years, credit unions have struggled with the challenge of effectively onboarding, cross-selling and retaining members who have joined the cooperative with the sole purpose of purchasing an automobile. To date, the process of converting these borrowers to multi-service members has been at best flawed, not meeting expectations due to process challenges that prevented them from thriving like the credit union had envisioned. These challenges persist absent the integration of consumer loan origination systems with real-time marketing automation (i.e. the "flux capacitor").
Many credit unions have taken the initial steps to setup indirect lending channels that allow members to submit their loan application and attain approval (subject to conditions) while at the dealer. But these systems often lack the ability to auto-on-board, further evaluate credit and electronically deliver additional real-time cross-sell offers. The manual process of onboarding the member (calling or mailing days or weeks after the initial dealer contact) made for a highly in-effective way to build deep member relationships.
The solution: Incorporate data-driven, automated communication
By incorporating data-driven, automated marketing, credit unions can proactively communicate with members and deliver relevant and meaningful offers that can be accepted in real-time. The key is the integration of the indirect channel (such as CU Direct with access to more than 11,000 dealers), the credit union's consumer loan origination system-LOS (such as Lending 360) with a consumer marketing automation platform that communicates with members in real time, based on 'triggers' driven from data fields that are synchronized on an on-going basis with the LOS.
The results: Increased efficiencies, loan volume and member satisfaction, while minimizing expenses
The use of real-time integration of data and marketing automation can provide credit unions with an effective turnkey solution that takes a data feed from an indirect lending interface, analyzes the information, and develops credit and product offers that are unique to each member and present the opportunity to accept the offer in real-time.
Today, companies such as Ford and Google are integrating intuitive learning algorithms that predict what's coming down the road to avoid last second reactions. With similar advancements available through lending and marketing automation, there's no excuse for credit unions marketing like it's (circa) 1985, or of being accused of being asleep at the "lending wheel."
Jeff Shood is president/co-founder of Intuvo. He can be reached at 877-684-2248 or jeff@intuvo.com.