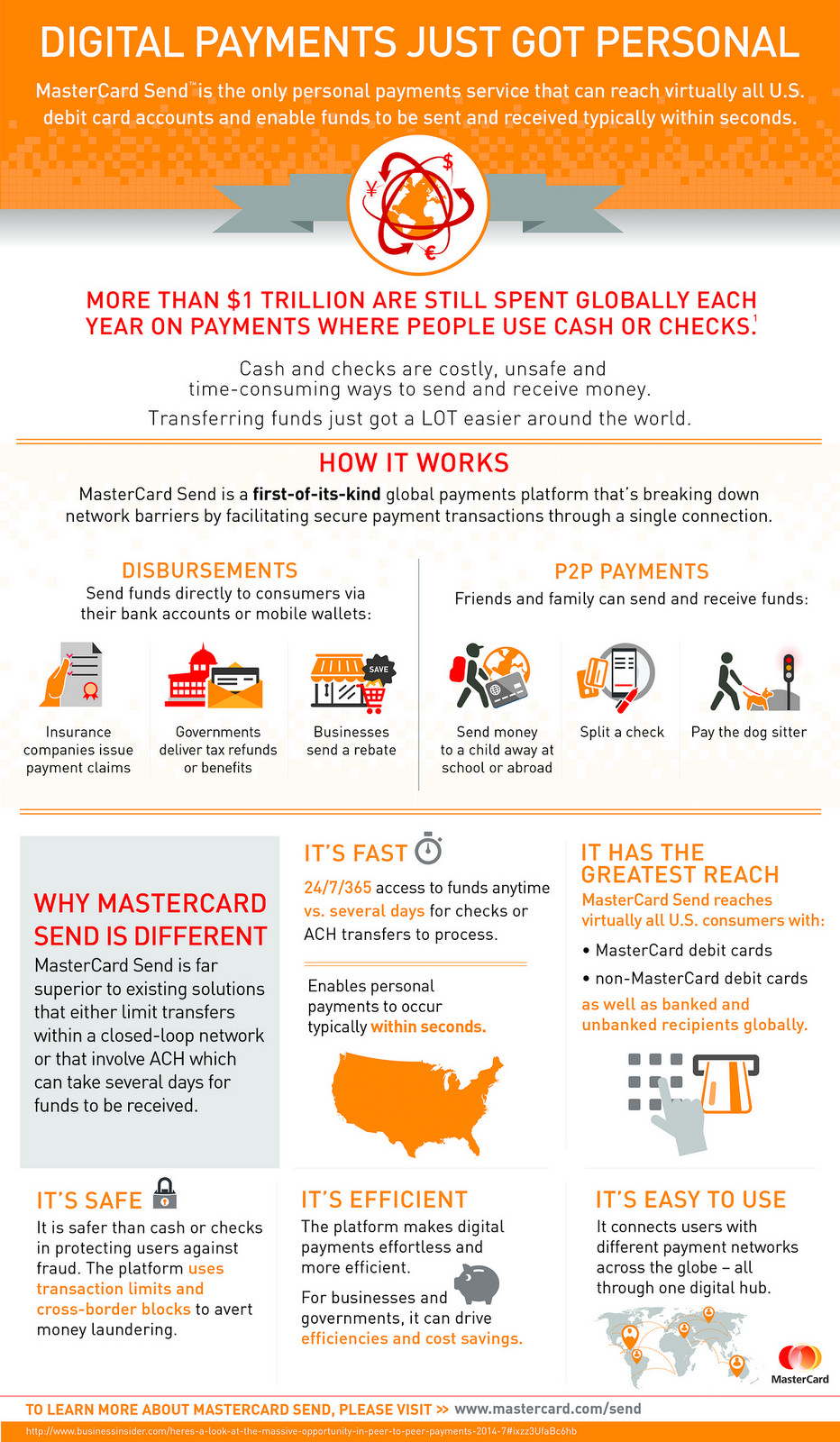 MasterCard has launched a new product that allows cardholders to make real-time disbursements and person-to-person payments to and from virtually any U.S. debit card account, the company announced.
The product, called MasterCard Send, allows customers to send funds immediately to other bank accounts, mobile wallets and cash agent outlets, as well as MasterCard and non-MasterCard cards.
Berkshire Hathaway Travel Protection and FreeShipping.com are two of the first merchants to use the product for disbursements, MasterCard said.
"Through a single connection to the MasterCard Send platform, businesses, merchants, governments, non-profits, issuers and other senders can send money to consumers whether they are banked or unbanked, and located domestically or abroad," the company said.
"MasterCard Send is addressing a real need that exists in today's digital world to enable consumers, businesses, governments and more to have a safe, simple and secure way to transfer and receive funds quickly," said Ed McLaughlin, who is MasterCard's chief emerging payments officer.
The announcement came just as the Electronic Payments Association announced that it approved same-day ACH, which would increase the movement of funds between financial institutions from once a day to three times per day, greatly accelerating the speed at which money moves through the financial system.
Those changes will take effect in three phases, the first of which begins Sept. 23, 2016.