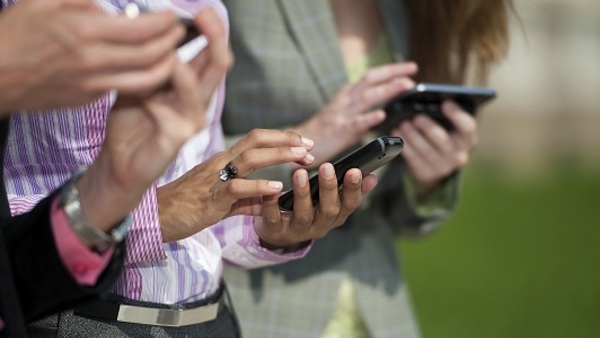 SAN JOSE, Calif. – Presenters representing startups and existing companies each had seven minutes to present new products to potential partners, investors and buyers at FinovateSpring 2015 in San Jose, Calif.
The presentations moved rapidly and the presenters spoke quickly as they tried to cram as much information as possible into their allotted time slots.
Here's a quick look at a baker's dozen of presentations CU Times caught at the conference:
1. The New York City-based Lendkey introduced a process that helps consumers complete the online loan process from start to finish. Many consumers reportedly shop for loans online, but very few buy online, the company said. The current process collects consumer information, provides pricing, but ultimately transfers the borrower somewhere else. Lendkey allows consumers to browse, customize, compare and complete the entire loan shopping process via a single interface. It is a turnkey platform designed to launch quickly.
2. Pleasanton, Calif.'s SayPay Technologies is a Voice Biometric Payment solution in which users can authorize eCommerce purchases, P2P, bill pay, and other transactions by speaking into a unique, one-time crypto-token generated at run time into the mobile app. SayPay payment can be initiated, authenticated, authorized and confirmed in as little as 10 seconds, without the need for customer sign-in.
3. Another New York City-based company, Moven, offers a mobile app that provides instant feedback on transactions and spending patterns to help customers drive savings and short-term credit. Moven just announced a collaboration with Dublin, Ireland-based Accenture to develop digital banking capabilities such as next-generation account opening, biometric authentication and real-time marketing.
4. The Redwood City, Calif.-based Yodlee, a provider of digital financial solutions including personal financial management, presented YodleeSense, which utilizes behavioral psychology and data clustering. The solution helps automate chores, makes personalized recommendations and provides advice.
5. The Dedham, Mass.-based Frameworks, launched a commercial lending solution that enables nearly real-time development of enterprise-scale solutions. Frameworks facilitates the implementation of new products and underwriting rules including dynamic pricing, compliance rules and accounting, in a nearly real-time fashion. LiveCredit enables this configurability through a flexible product configurator, which facilitates the design of the entire life cycle related to a product.
6. The Vancouver, B.C., Canada-based Trulioo enables instant online identity and address verification in more than 40 countries via 140 data sources.
7. The Tel Aviv, Israel-based Top Image Systems' eFLOW Lending automatically captures and processes documents of any type through document classification and automated data capture.
8. The Ann Arbor, Mich.-based Stratos consolidates debit, credit, loyalty and gift cards into one dynamic card. It works in conjunction with the Stratos Digital Card Issuance Platform, which allows immediate virtual card issuance.
9. The Atlanta-based DoubleNet Pay integrates with employer payroll providers to automatically pay employees' bills and fund savings plans. The software tracks bill amounts and due dates, and schedules payments around paycheck cycles.
10. The Broomfield, Colo.-based Avoka created what the company describes as a "frictionless customer experience" for applying for services such as credit cards, financial institution accounts and government services. The company demonstrated a combination of social media, cloud services and crowd sourcing as part of "the world's fastest credit card application."
11. The Irvine, Calif.-based Kofax demoed Mobile Capture Platform, in which smartphone cameras capture customer IDs. It integrates customer authentication, workflow, exception handling, compliance, product selection and e-signatures to fully orchestrate the account opening process.
12. The Mountain View, Calif.-based Credit Sesame helps consumers monitor their credit and protect their finances with personalized alerts. The app monitors key financial indicators and a Credit Sesame profile, and alerts the accountholder to changes in their credit score or home value.
13. Toronto, Ontario, Canada's Dream Payments allows the use of a tablet or mobile device to accept cash, credit or debit card payments using its cloud-based payment system.