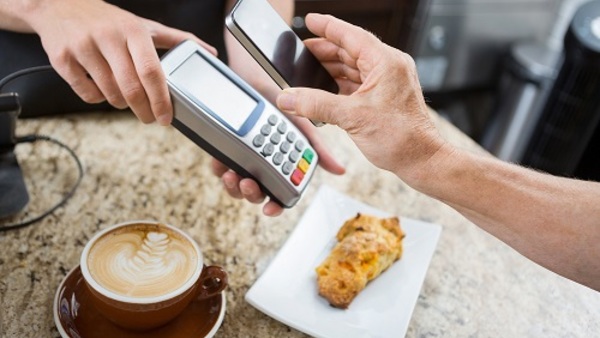 SAN JOSE, Calif. – Nearly everyone in the financial technology space expects changing payment technology to play a vital role in financial institutions going forward.
What that role is remains somewhat undefined, but new technology on display at FinovateSpring 2015 offered some new facets to ponder.
Executives from the Omaha, Neb.-based digital payment solutions provider Prairie Cloudware, which has products on display at the show, gives financial institutions the ability to provide an Apple Pay-like experience for Android, Doug Parr, chief revenue officer for Prairie Cloudware, whose product integrates with digital banking services, explained.
Currently, Apple Pay denies access to alternative solutions because it is a closed system.
"We built Digital Payments Guardian to accommodate iOS, so that if and when Apple opens up Apple Pay, which we believe it will, we will be ready to facilitate the financial institutions that use our products to work with it," Mike Carter, chief marketing officer for Prairie Cloudware, said.
"In that environment, we would serve as a token switch in most cases. We would route the token from one of the card associations. Our goal is to facilitate that token being put in place by the card association."
Parr assures that his company is not competing with Visa, American Express or MasterCard, but is instead providing a token switching service on the digital wallet side.
"Finovate gives companies like ours exposure to financial institutions and investors," Carter stated about Prairie Cloudware's presence at Finovate. "CEOs are open to it."
Parr agreed, stating, "It gets us seen."
Another company at the show, San Jose, Calif.-based Ondot, offers a system that empowers consumers to control payment cards from a smartphone app. Its CardControl product, brought to market by Fiserv under the brand name Card Valet, CO-OP Financial Services under the brand name CardNav, and Vantiv (MobiMobey), is being used by more than 100 financial institutions, according to Ondot.
CardConnect utilizes the smartphone app and location, as well as transaction context to establish an instant communication channel. This allows financial institutions and consumers to communicate in real-time in regards to alerts, transactions and transaction disputes.
Jeff Mullen, CEO for Dynamics, traveled from Cheswick, Penn. to demo an intelligent power card with a fully programmable payment interface. The interactive device contains a time-based encrypted codes clock, which uses a crystal to keep track of time. There is no chip on the surface on the card; instead, all technology is contained within the card. A module verifies a dynamic security code.
Vancouver, Canada-based INETCO Systems Limited presented INETCO Analytics at Finovate. The application provides financial institutions with knowledge of where, when and how customers interact with their various banking channels, including ATMs, POS, mobile banking and Internet banking. It allows financial institutions to view transaction data on demand.
Ann Arbor, Mich.-based Stratos, also present at the show, consolidates debit cards, credit cards, loyalty cards and gift cards. The good news for issuers and merchants is that the new technology works with existing POS terminals.
The Stratos card works in conjunction with the Stratos Card Issuance Platform, which allows the downloading of virtual cards and interactively engages customers.