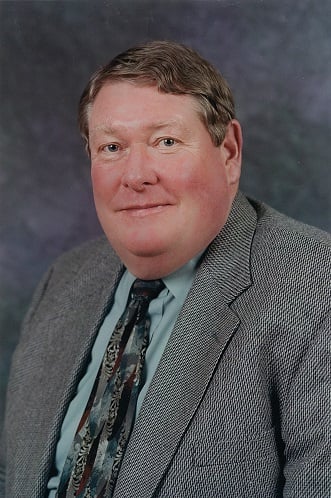 John P. Sheehy Jr., who served as the top lobbyist for the Colorado Credit Union League for 30 years, died Feb. 18, according to a statement released Sunday by the Mountain West Credit Union Association in Denver. He was 70.
Sheehy, who retired in 2004 because of health reasons, joined the Colorado league in 1973 and served as its EVP overseeing governmental affairs, public relations, member services and operations.
"John Sheehy represented the best of the credit union movement," Carroll Beach, former president/CEO of the Colorado Credit Union League, said in a prepared statement. "He was an excellent futuristic strategist and an exceptional legislative and regulatory advocate. The progressive and enabling Colorado credit union statute is due to his exceptional efforts."
Sheehy was hired as a league auditor and consultant in May 1973 and was promoted to director of education in 1974. A year later, he became the staff legislative lobbyist. He was also assistant treasurer of Colorado Corporate Federal Credit Union during the organization's first two years.
Over the years, Sheehy conducted numerous seminars and planning sessions for credit unions in Colorado and other states, assisting them in determining strategic direction. He served on several national credit union committees including the first chair of the Dues-Supported Services Committee of the American Association of Credit Union Leagues.
"John truly made a lasting impact on the credit union movement through his diligent work over the years to shape the laws for credit unions," said Scott Earl, president/CEO of the Mountain West Credit Union Association that now serves Colorado, Arizona and Wyoming. "He had a true credit union heart and as he met with lawmakers they could see he believed in what he was doing."
Sheehy also served as a director of Consumer Credit Counseling Service of Denver for many years. He was appointed by three Colorado governors – Richard Lamm, Roy Romer and Bill Owens – to serve on the Council of Advisors on Consumer Credit. First appointed to the Council in 1977, Sheehy served for nine terms and as chair at the time of his retirement.
Sheehy is survived by his wife, Sharon, their three children and seven grandchildren.
Funeral services will take place Feb. 25, at 10:30 a.m. at Spirit of Christ Catholic Church at 7400 W. 80th Ave., Arvada, Colo. 80003.
In lieu of flowers, donations can be made to the Arvada Community Food Bank at 8555 W. 57th Ave., Arvada, Colo. 80002.