With the holidays just around the corner, even Santa needed the help of a few extra "elves" this year.
Arrowhead Credit Union helped spread some holiday cheer by donating more than 560 gifts for local children in need.
"The generosity of the team at Arrowhead makes me so proud to be a part of this organization," Emily Friesen, senior vice president for strategic marketing at the $856 million credit union based in San Bernardino, Calif. "They are people with big hearts who wanted to make sure the children of our community know they are loved and will be cared for."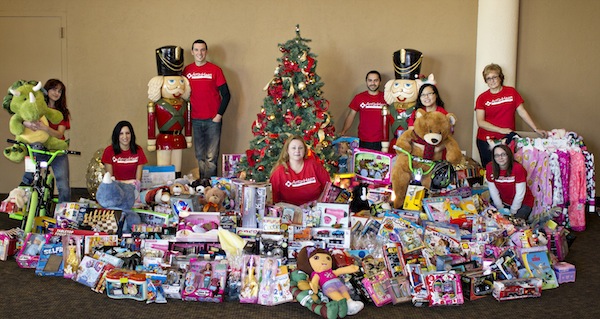 As part of the Children's Fund Celebration of Giving Campaign, children hung their holiday wishes on the Arrowhead Christmas tree. More than 100 staffers from the credit union based in San Bernardino, Calif. began shopping for gifts ranging from new bicycles and games to pajamas and socks.
"We are so thrilled by the outpouring of love by the Arrowhead Credit Union staff," Erin Phillips, president/CEO of Children's Fund said. "They shared stories of what it meant to them to shop for the kids, and this absolutely comes from their hearts. Because of their efforts, more than 560 children will receive a gift that otherwise might not have received any for the holidays."