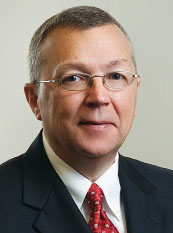 With credit union member adoption of mobile banking outpacing that of banks, there's no doubt that credit unions have come of age regarding the use of mobile technology.
Monthly growth rates range between 9% and 10% according to Austin, Texas-based Malauzi Software.
Nevertheless, many are still missing opportunities to reap benefits from mobile technology in other ways, most significantly, by enhancing branch operations and revenue.
From identifying marketing opportunities to reducing fraud, the benefits of integrating mobile technology into branch operations are nearly limitless. Here are a few key examples.
Data analysis goes mobile
Savvy credit union management is using business intelligence to analyze transaction data from the core processor, credit card activity records and other data streams, and then glean important information that positively impacts the bottom line. The data reports that these BI solutions can create runs the gamut from key performance indicators about teller efficiency to out-of-range transactions such as multiple deposits and withdrawals into the same account, quickly, that might indicate fraud. These analyses also include analyzing member activity patterns to help each branch target its customer service and sales efforts.
No matter what type of information is being harvested, analyzed and delivered, the best of these solutions are fully mobile-integrated. Depending on the solution, that can mean providing performance charts and reports to the smartphones and tablets of regional supervisors, or sending real-time text alerts of suspicious activity to branch managers.
In all cases, when key decision makers can receive and quickly retrieve data on demand in a mobile environment, they are better equipped to act quickly and arrive at informed and appropriate decisions.
Keep the workforce moving
Member visits to branches are dropping as adoption of mobile banking goes up. Many credit unions are addressing this challenge by using dynamic scheduling solutions that can adapt to changing traffic forecasts as often as daily. If these solutions offer a mobile interface with an alerting system, credit union management can more quickly notify tellers and other production personnel when or if their schedules change.
Such a solution often has the added convenience of letting workers send messages back to their managers, for example, to notify them if they need to take a personal day or to request time off for vacations. Although the phone is always an option, a mobile-to-mobile connection between credit union personnel and management not only streamlines scheduling, it ensures everyone can both receive and send notifications outside of business hours.
The mobile lobby
Credit unions that are replacing outdated paper sign-in sheets with modern technology are realizing the combined power these solutions provide, including the ability to collect data that facilitates analytics and propels customer service. Some of these solutions support the use of iPads and other mobile tablets for lobby sign-in, enabling members to provide information about their assistance requests directly rather than wait until they see a member service representative.
This approach has three benefits: It professionalizes the lobby sign-in step and engages members while they wait, streamlines the assistance process and can reduce wait times, especially if it sends an alert to a MSR as soon as someone signs in, and lets MSRs see the member's request in advance via computer terminal or smartphones so they can be better prepared to address it.
Optimally, these solutions will also be able to alert both MSRs and credit union management if lobby-assist wait times exceed a certain threshold.
Community outreach
Mobile technology is making it possible for credit unions to offer a branch presence outside of the physical structure. By using secure, Wi-Fi-enabled tablet devices at booths sponsored by the credit union during community events, representatives can sign up new members, pre-qualify an individual for a loan, take credit card applications, and more. Mobile-based activities like these not only promote more sales, they also enable credit unions to service members wherever they might be.
Future belongs to credit unions
Mobile devices are becoming increasingly ubiquitous. Per the Pew Research Center, 58% of American adults now have a smartphone, and 42% own a tablet. Adopting mobile technology where possible at each location, especially in publicly visible areas such as the lobby, positions credit unions to extract more value from their branches and show members they are modern and technology-forward.
W. Michael Scott is president/CEO of Financial Management Solutions Inc. He can be reached at 877-887-3022 or mikes@fmsi.com.