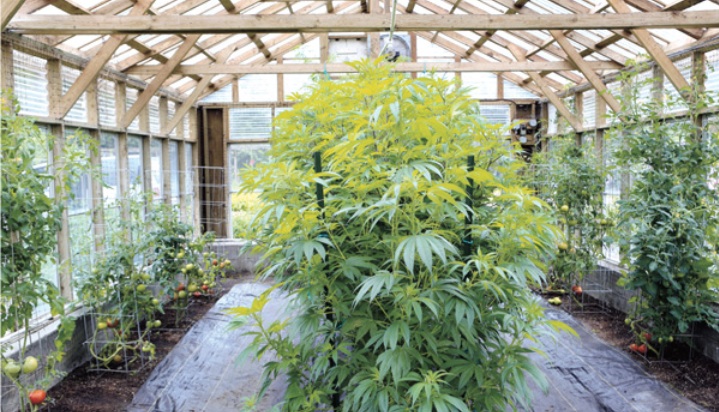 It's been eight months since the U.S. Department of Treasury's Financial Crimes Enforcement Network issued banking guidelines for state-licensed marijuana businesses, which some heralded as a way to usher the budding industry into the mainstream.
But since then, some credit unions have closed accounts belonging to cannabis companies due to concerns about federal repercussions, according to industry insiders.
A New Mexico credit union closed its marijuana business accounts after a negative reaction by a NCUA field examiner, according to Paul Stull, president/CEO of the Credit Union Association of New Mexico in Albuquerque.
"From what I was told, the field examiner's reaction was quite over the top," said Stull, who declined to name the specific credit union involved in the alleged incident. "The examiner said there was no way this could be done legally."
The credit union closed the accounts after an examiner threatened to issue a letter of understanding and agreement if it didn't do so, Stull said. To his knowledge, there are no credit unions currently offering banking services to New Mexico's licensed medical marijuana businesses.
Due to the regulatory burden of meeting due diligence requirements, CUANM is advising credit unions to not open the accounts, Stull said.
"There are no guarantees in the state of New Mexico to hold any credit union harmless and it is clearly a very dangerous situation for any credit union to currently be involved in that business," he said.
Since more than 20 states have legalized medicinal or recreational marijuana and numerous others are expected to follow suit, the issue of financial services for the marijuana industry is here to stay, experts said. But is the credit union industry ready to navigate the smoky haze of new regulations?
When asked about the alleged incident involving the field examiner in New Mexico, NCUA Public Affairs Specialist John Fairbanks said the agency cannot comment on examinations or confirm an anonymous report. NCUA field examiners have been trained to follow the FinCEN guidance and to enforce Bank Secrecy Act regulations, he added.
"NCUA's job is to determine whether credit unions understand [the FinCEN guidelines] and are in compliance," Fairbanks said. "The decision to open, close or refuse a specific account is generally a business decision of the credit union, provided management has demonstrated sufficient risk management, internal controls, policies, internal audit, and staff expertise, to comply with the Bank Secrecy Act."
The FinCEN guidelines insist on additional policing responsibilities beyond typical BSA requirements, such as requiring financial institutions to verify information about marijuana businesses on a regular basis, submitting reports when a business receives substantially more revenue than its local competitors and developing an understanding of the normal and expected activity for the business, including the types of products to be sold and the type of customers to be served.
Read more: FinCEN due diligence impossible …
The $387 million New Mexico's State Employee Credit Union recently closed seven cannabis accounts after researching the FinCEN guidance, according to Duane Herrera, EVP of the Santa Fe-based cooperative. He said the decision was not related to an NCUA exam.
One problem is that the state of New Mexico does not disclose the names of licensed marijuana producers, even at the request of a credit union, Herrera said.
"If we can't even verify that they're operating legally, it's impossible for us to even begin to [do] due diligence," he said. "It would have to be a much larger institution to have the staff and financial ability to handle what the guidelines call for and in the current situation, I don't even know if it could be done then."
In the state of Washington, where some credit unions do have active cannabis accounts, the state provides almost real-time access to financial information about the licensed marijuana businesses, which seems to satisfy the due diligence requirements, according to industry insiders.
Earlier this month in Washington, Russ Rosendal, president/CEO of the $369 million Salal Credit Union in Seattle, told a joint legislative committee that credit unions still have major concerns about the FinCEN guidance.
Rosendal reiterated his concerns in an email to CU Times. Salal currently has eight producer/processor deposit accounts, four retailer deposit accounts and one loan to a producer/processor, he said.
"We are finding the up-front due diligence somewhat more extensive than our original assumptions and the on-going monitoring about what we expected," he explained. "By using the resources provided by our State Liquor Control Board, who has regulatory authority over cannabis businesses, we expect to streamline our ongoing monitoring."
Rosendal said Salal continues to work with Washington's State Division of Credit Unions and the NCUA to clarify appropriate due diligence and ongoing monitoring processes.
"We also believe the loopholes in the Cole Memo and federal forfeiture and seizure laws need to be clarified to help financial institutions provide banking services to the cannabis industry," he noted.
Read more: Not worth the risk …
According to the U.S. Department of Justice, the Cole Memo, named for Deputy Attorney General James Cole, has several prosecutor provisions including the prohibition of the sale of marijuana to minors and prosecution if profits are used to fund criminal enterprises.
Lynn Ciani, EVP and general counsel at the $1.3 billion Numerica Credit Union in Spokane, Wash., also told that state's legislators this month that many credit unions and banks aren't providing financial services to the marijuana industry because of possible criminal penalties.
"Although we are used to the large civil penalties and that risk, the whole going to jail thing and wearing orange is probably causing people to take a second thought," Ciani reportedly told the committee.
Frank Snyder, a law professor at Texas A&M University and former editor with the Association of American Law Schools, said in a recent article on his blog, Cannabis Law Prof Blog, that the FinCEN guidelines may actually increase the likelihood that financial institutions will violate the law because they impose onerous due diligence and reporting requirements. Others agree.
"Even if a financial institution felt confident that it could rely on Department of Justice and FinCEN guidance and that it could implement a robust (but economic) compliance program, the FDIC, NCUA, or Federal Reserve might determine that the institution was not effectively managing its risk and take civil enforcement action," Julie Andersen Hill, an associate professor at the University of Alabama School of Law, wrote in a paper on "Banks, Marijuana and Federalism" that was published in a national law review.
Brian Kindle, executive director of the Association of Certified Financial Crime Specialists, told CU Times that far more institutions seem to be closing marijuana-linked accounts than maintaining them, according to public statements made by FinCEN's director.
"For this issue to be decided permanently, we'll have to wait for action by Congress, which may be unlikely in the near future," Kindle said. "Until then, credit unions and other institutions will likely continue to turn away potentially lucrative [if also higher-risk] customers, and marijuana businesses will remain unbanked."