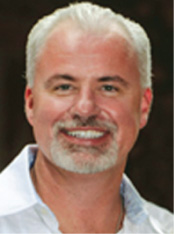 A strategic plan must focus on the risks and opportunities that may occur down the road. While that longer-term focus used to be measured in years, it is more prudent today to think of longer-term as a matter of months. There are many indications that support the idea that short-term interest rates are poised to increase sooner and more quickly than previously believed.
In July the Federal Reserve minutes stated "it might become appropriate to begin removing monetary policy accommodation sooner" than they anticipated.
In a recent Bloomberg interview the president of the Federal Reserve Bank of Richmond stated that investors may be underestimating the pace at which the Federal Reserve will raise interest rates over the next two years
According to CNBC, St. Louis Fed President James Bullard said that he's sticking with his prediction for rate hikes to start late in the first quarter of 2015.
In August, the Wall Street Journal reported that Goldman predicts the federal funds rate, which has been pinned near zero since the financial crisis, will reach 4% by 2018.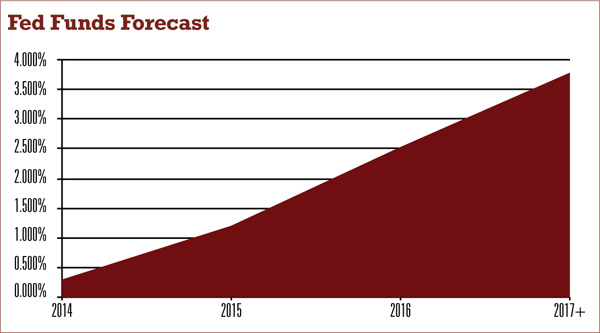 This summer, the FOMC produced a scatter graph containing each of the 16 participants' projected year-end Fed Funds rate. The first graph (to the left) depicts the averages of those responses.
Clearly, the Federal Reserve is projecting an increase in market interest rates. Couple that with the plethora of cautionary statements from regulators and it is evident that financial institutions must ensure that the makeup of their respective balance sheets provides for adequate capital and income protection in a rising rate environment.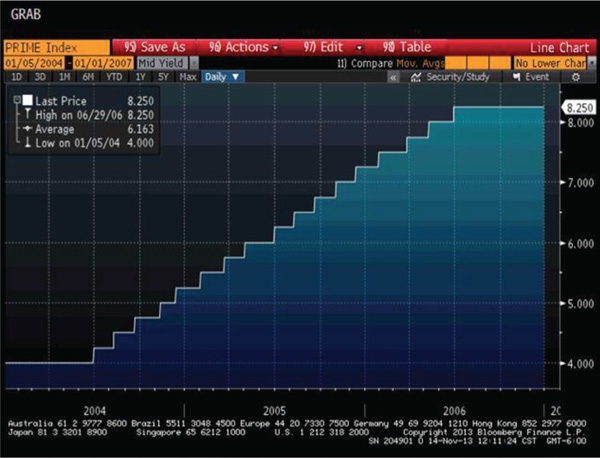 Things can go badly very quickly, as evidenced by the second graph (at left) that depicts how fast rates increased during the most recent tightening cycle.
So what are the practical applications?
First, it is generally not practical to stop making fixed rate loans; therefore, mitigate the negative impact of rising rates on the loan portfolio by investing in floating rate bonds.
Second, if you are too asset sensitive, consider reducing your existing holdings of fixed rate bonds.
Third, make sure your liabilities are modeled properly. If you are using an assumption regarding the duration of non-maturing deposits, make certain you can substantiate it.
Finally, stress your balance sheet by assuming non-maturing deposits remain at par in a base case scenario and in an up 300 basis point shock. If you fall to critically under-capitalized in that scenario, begin making changes now.
We don't pretend to know when rates will rise but we are confident that they will. Many people believe that rates are going to rise in the next few months and more quickly than expected. Please consider moving your balance sheet to an NEV neutral position. We believe it is time. It would be a shame to have survived the great recession only to look like a 1980′s S&L during the recovery.
Thomas Bonds is owner of Bonds Capital Group and an SVP at Investments Professionals Inc. He can be reached at 205-383-8980 or thomas.bonds@invpro.com.