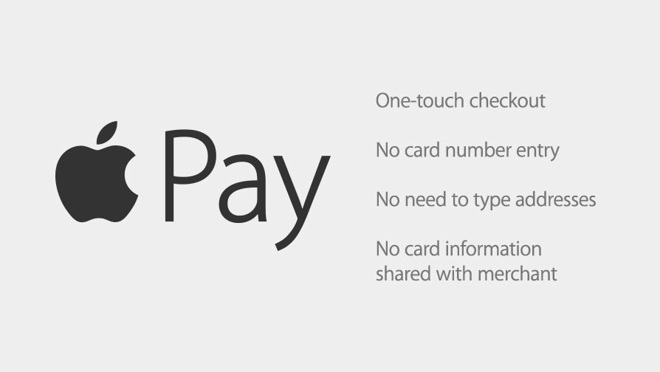 Following Tuesday's announcement by Apple of Apple Pay, an NFC-based mobile payment service, credit unions asked, what about us?
Is there a place for credit unions in Apple Pay?
"We have been getting a lot of inquiries from credit unions. They all want to know if they can participate," said Brandon Bogler, an executive with The Members Group in Des Moines, Iowa.
The one credit union that did not ask that question was Vienna, Va.-based Navy Federal, because the $60 billion cooperative was one of a handful of financial institutions already lined up to participate in Apple Pay. Chase, Bank of America, Wells Fargo, USAA and a few other mega banks are also in the opening lineup..
Don't think this means everybody else is left out.
"There definitely will be a place for credit unions in Apple Pay. There's a place for all credit card issuers," said Brandon Kuehl, another TMG executive.
David Cramer, head of financial institution sales in North America for Visa, backed that up.
"We are building the pipes to allow any and all FIs that want to participate to be able to do so, without having to do a lot of custom development," he said.
Exactly how broad Apple Pay's impact will be is an open question. The largest unknown is how merchants will react.
Some, such as MCX leader WalMart, already has gone on record saying that Apple Pay will not be accepted at its stores. But many others – CVS, Walgreens, Whole Foods, McDonalds, Panera Bread – quickly climbed aboard.
Understand this: Playing inside Apple Pay involves new fees for a participating institution. The biggest new fee is Apple's thin slice of interchange, for its role in facilitating the transaction. Apple has not publicly revealed its percentage, but industry experts peg it as around 15 basis points. TMG's Kuehl, who declined to comment on the specifics of Apple's cut, said, "It's a small number."
Kuehl, who indicated he did not think the Apple interchange bite will dissuade institutions from participating, added, "there is not a large startup cost involved with Apple Pay."
Also, Apple Pay payments will be processed as "card present" interchange fees, even though the merchant will not see the plastic card and will not know the account number. Instead, the merchant will be presented with a digital token, created by Visa, Mastercard, or American Express, that strips out account details.
"Being able to tokenize a transaction removes the valuable data," Cramer said.
At CO-OP Financial Services in Rancho Cucamonga, Calif., CEO Stan Hollen said that he welcomed Apple Pay, in part because "it preserves interchange for financial institutions."
He indicated that some wallets – he pointed to MCX – are determined to significantly lower interchange, but that is not the case with Apple Pay.
Hollen added that he thought it fine if Apple took a piece of interchange, in part because its technology is creating a very secure transaction that will have dramatically reduced fraud.
"It's Apple, their role in this will bring a lot of people and retailers into mobile payments," he said.
Hollen cautioned that "there remain a lot of moving parts with Apple Pay;" that is, some elements are not yet fully revealed.
"There are things we don't yet know," he said.
As for the biggest question, how will new institutions get involved with Apple Pay? The short answer is that the details have not been disclosed.
CO-OP's executive vice president Caroline Willard said that there are many, many webinars now streaming for interested financial institutions. CO-OP itself will offer one next week, Willard said, who indicated that details will be announced imminently.
Bottomline: The news for credit unions that want to get involved in Apple Pay appears to be all positive.
"Credit unions that weren't in the initial group of institutions announced by Apple won't be disadvantaged," Hollen predicted. "There will be plenty of time for all to get involved."