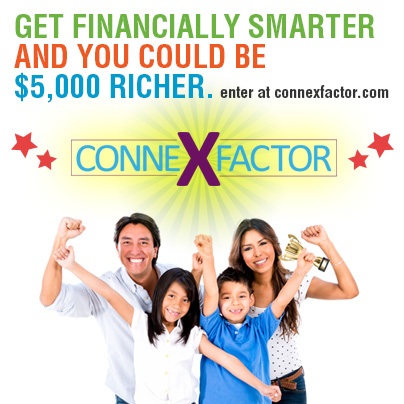 Connex Credit Union recently launched the a popular financial fitness contest that encourages members to improve their financial wellbeing by reducing debt, increasing savings and boosting their credit scores.
Four participants were selected to compete in the five-month contest, which began in April and offers a grand prize of $5,000, a first prize of $1,000 and a second price of $500, the credit union said.
"ConneXfactor is an example of our customer advocacy program and commitment to helping our members get to a better financial place," said Louise Nestor, director of marketing for the $412 million institution based in North Haven, Conn.
The ConneXfactor challenge runs through Sept. 30 and has a dedicated website: www.connexfactor.com.
One of the goals of the contest is to make members aware of Connex's free Financial Advocacy program, designed to help members improve their financial wellbeing, she said.
"The ConneXfactor competition is a natural extension of our Financial Advocacy program," Nestor said. "With trained Financial Advocates using extensive planning and budgeting tools, we want to help all of our members improve their financial lives."
The challenge is among many innovative initiatives launched by the cooperative, including Connex's Unbanking Campaign.
Although ConneXfactor is limited to four participants, the credit union is urging all members to take advantage of the Financial Advocacy Program.
"In addition to providing information on the participants' progress, ConneXfactor.com also will provide budget sheets, financial tips and other helpful information to anyone looking to better their own finances financial outlook," Nestor said. "We also encourage our members, and those interested in becoming members, to visit aConnex branch where they can obtain the same experience and service from our dedicated staff."