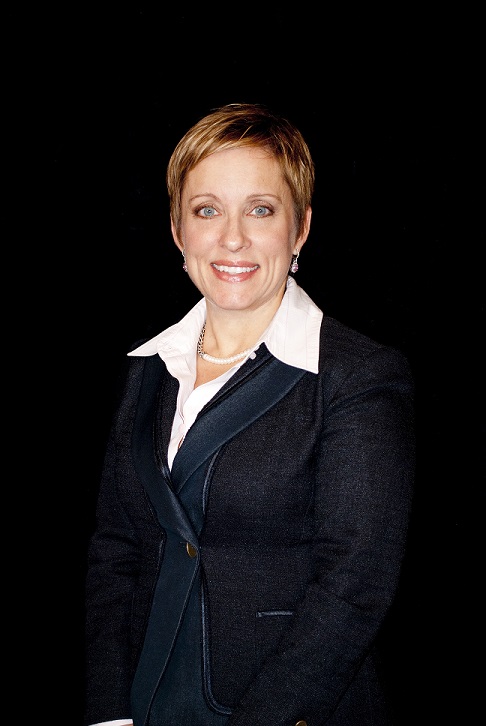 The $221 million Arlington Community Federal Credit Union in Falls Church, Va., has promoted Karen Rosales from COO to president/CEO.
Rosales has more than 20 years of financial services experience and succeeds Brenda Turner, who retired in April after 22 years at the helm, the 18,300-member ACFCU said.
"Karen is a proven leader with strategic vision, business acumen and a remarkable ability to bring people together. She has transitioned into a role where her skills and experience will enable her to take the organization to new heights, and introduce new products and services to our members," said ACFCU Chairman Lisa Moore.
In other people news from around the industry:
EAST
The $419 million GFA Federal Credit Union in Gardner, Mass., hired Lisa Hall as branch manager in Peterborough, N.H. Hall has more than a decade of banking experience, including as branch manager of Monadnock Community Bank, the Peterborough bank acquired by GFA in December 2012.
The $804 million Charter Oak Federal Credit Union in Waterford, Conn., promoted six employees in its human resources and operations departments, including three who were named to the newly created position of branch officer. They include Kim Bryant, Charter Oak's new assistant vice president of human resources. She joined Charter Oak in 2002 and has served as a teller, training specialist, and benefits administrator. Charter Oak also promoted three branch managers to branch officer. They are Sonya Armstrong, who manages Charter Oak's Killingly High School and Dayville branches, and has been with the credit union since 2005; Virgen Pettini, who manages Charter Oak's Boston Post Road branch in Waterford, and has been with Charter Oak since 1996; and Namie Tedford, who manages Charter Oak's Norwich and Willimantic branches, and has been with the credit union since 1985. Two new branch managers also were named: three-year employee Kayla Burgess at the Putnam branch and Jeannettia Hunt at the Pawcatuck branch. She joined Charter Oak in 2000.
The Universal Sharing Network in Albany, N.Y., re-elected four New York credit union leaders as board officers of the UsNet shared branching CUSO. Serving additional one-year terms are Chairman Mark Pfisterer, president/CEO of AmeriCU Credit Union; Vice Chairman Don Denofio, president/CEO at Saratoga's Community Federal Credit Union; Treasurer Christine Peters, CEO of Family First of NY Federal Credit Union; and Secretary Nancy Kasprzak-Whitmore, EVP of Niagara's Choice Federal Credit Union. Re-elected Class A directors were James Doig, president/CEO of Sidney Federal Credit Union and Robert Hoppenstedt, SVP of member services at Bethpage Federal Credit Union. They both will serve three-year terms. The Class B directors, who will each serve one-year terms, are Denofio and Bruno Sementilli, president/CEO of Quorum Federal Credit Union. UsNet is owned by credit unions and the Credit Union Association of New York.
SOUTH
The $1.2 billion Pen Air Federal Credit Union in Pensacola, Fla., honored Betty Petree for 52 years of service and named her a board member emeritus at its 78th annual meeting. New board member Robert Jacobson has served for several years on the supervisory committee. The board of directors also now comprises Maurice W. Johnson (chair), Wanda Tyus (vice chair), Ann McCall (treasurer), John Cihota (secretary), Eileen Ehrsam, Grady Hester and Robert Jacobson.
The $444 million BrightStar Credit Union in Sunrise, Fla., named Dustin Jacobs as marketing manager. He has more than a decade of experience in marketing and public relations, most recently as regional marketing coordinator for H&R Block in Fort Lauderdale, Fla.
MIDWEST
The $2.6 billion Michigan State University Federal Credit Union in East Lansing, Mich., named Michael Hudson to its board of directors. He is director of the MSU Resource Center for Persons With Disabilities. He has been on the MSUFCU supervisory committee since 2011 and helped the credit union become one of the first to implement accessible ATM machines that offer voice output for people with visual impairment and print-related disabilities. The MSUFCU board also appointed Janet Lillie as a member. Lillie is an MSU associate dean in the College of Communication Arts and Sciences and also a member of the credit union's supervisory committee.
Julio Rios, associate vice president of mortgage lending at the $1.8 billion UW Credit Union in Madison, Wis., was elected to the Wisconsin Mortgage Bankers Association board of directors. Rios has 20 years of home lending experience and joined UWCU as director of mortgage lending in 2005 and was promoted to his current position in 2013.
The $1.7 billion United Federal Credit Union in St. Joseph, Mich., promoted Jason Johnson from assistant collections manager to collections manager. He also has been a repossession and foreclosure specialist and a teller at UFCU.
WEST
The CU Service Network in Lakewood, Colo., appointed Terry Laudick, president/CEO of the $1.5 billion New Mexico Educators Federal Credit Union in Albuquerque, to the board of managers of the shared branching network as CUSN expanded its board to eight people to include representation from New Mexico.
VENDORS
PolicyWorks in Des Moines, Iowa, promoted Brian Godwin to director of regulatory compliance. He had been senior compliance officer. Erin O'Hern has been promoted from compliance attorney to regulatory counsel. Both have earned their CUNA Credit Union Compliance Expert Designation.  Ensenta in Redwood Shores, Calif., hired Xan Kasprzak as its director of major accounts and risk management. Kasprzak comes to the mobile imaging and payment solutions provider from Early Warning Systems. She also has been with Experian, Fidelity National Information Services and TransUnion.