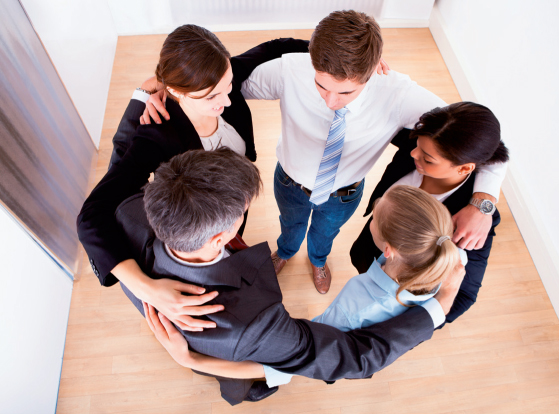 If your strategic plan only gets touched when the cleaning staff dusts the shelves, you're in trouble.
For the most part, that isn't the picture today. With a little nudging from regulators, plus the growing pace of change in the financial services industry, strategic plans have taken on new importance.
One example is the $2.7 billion Wright-Patt Credit Union in Fairborn, Ohio, where strategic planning is considered a constant, year-long process, not a one-time event, said President/CEO Doug Fecher.
"We do have a board planning retreat and we've moved that earlier in the year," he explained. "We've also added a strategic discussion section to every monthly board meeting. We're talking about the plan and evaluating it almost constantly and can make corrections as we find them necessary."
Fecher said the key is it's not an event that happens once a year and that arrangement has paid off.
"Some companies spend considerable time once a year writing a strategic plan. Then, they put it on a shelf and don't get it out until the next year," Fecher noted. "We force ourselves to look at it constantly, measuring what we planned to happen against what is actually happening."
The plan covers issues such as Wright-Patt's strategic objective, how the credit union will compete, the target market and geography, and the financial model, which creates automatic measurements by breaking down revenue into net interest income, fee income and CUSO income, Fecher said.
If there's a gap between plan and reality, there are questions to be answered. Was something not carried out as well as it should have been, or was it something beyond the control of the credit union? Did something unexpected in the environment impact the credit union? How should the credit union react?
"By looking at it all the time, you make little course corrections instead of waiting until the end of the year and discovering we missed by a mile," Fecher said. "We try to look ahead one to three years. We believe beyond about three years you can pretty much get out a crystal ball."
Regulations have added a lot of uncertainty, he added. A number of them are just now coming on line in a way credit unions can understand, including the latest mortgage rules, for instance.
"So far, we don't feel we've had to alter our plans a lot," Fecher said. "But that could change. We rely heavily on Fannie Mae and Freddie Mac for mortgages. Of course, they're in conservatorship, and something new is going to come out. If it comes out wildly different than it is now, we're going to have to make significant change in our plan."
Fecher said overseeing the strategic plan is a CEO's most important job. He figures he spends two-thirds of his time looking into the future and what Wright-Patt needs to do to be successful several years from now.
Neelima Firth, president of the Association for Strategic Planning, isn't surprised by increased attention to strategic planning. She said it is more common than it used to be because the investment community wants to know the senior management of a company has a good handle on what they need to do today and where they are going. She distinguished between a business plan and a strategic plan.
"A business plan is how to win the battle. A strategic plan is all about how to win the war," Firth explained. "That calls for longer-term thinking about choices – what to do and, just as important, what not to do.
She added, "Don't forget your core. JC Penney is an example of an organization that did that. They had a strategy of coupons and special offers. Then they brought in a new CEO who had a different kind of positioning. There were no coupons any more, and they went after the higher end. It was a disaster. They didn't get the higher end and they lost customers who wanted coupons."
Still, businesses often recruit outsiders to the board in search of fresh ideas. Does the fact that credit union boards are all unpaid members present a problem? Not necessarily, Firth said. A credit union board can still offer diversity if its members bring in different experiences. Firth underscored Fecher's point that a strategic plan must actually be used so a credit union can see what is working and what is not.
"We can monitor and measure, and if something is not working, we can edit," she said. "There's green, red and yellow. Green means everything is going the way you thought it would go. Red means something is not right. Yellow means slightly over or slightly under expectations."
Actually, strategic planning is easy, it's strategic thinking that's difficult, said Les Wallace, Wallace president of Signature Resources, a governance consulting firm in Aurora, Colo.
"Strategic thinking means challenging assumptions about your current business and processes," he pointed out. "I tell boards, 'Think strategically first. Have a robust, assumption-challenging conversation about your entire business. Then come back and consider the implications for how you should change your business plan.'"
Wallace said new regulations have led to broader questions about risk management overall.
"Boards are moving more into an enterprise risk management focus and looking across the organization to identify potential risks. With recent breaches of IT at Target and so on, credit unions are looking at IT more closely. Enterprise risk management is showing up more and more in the strategy conversation."
Wallace said high performance boards or those that tend to do the best job of governance are attuned to strategy in the near-term three-year range. He believes looking ahead five years simply isn't practical any more. However, it is possible to ponder three alternative scenarios five years out, he suggested. First, some economic weakness continues, second, interest rates are favorable, the housing market is strong and the economy is booming and third, there is a major economic collapse.
Those high performance boards have an annual strategic planning retreat. They're also revisiting the strategic plan after six months, and are spending more than 50% of their time at each meeting reviewing results and trends and updating strategy.
With the NCUA requiring every credit union to have a strategic plan, the quality of those plans is improving, said Keith Hughey, senior consultant at management consulting firm John M. Floyd Associates in Baytown, Texas. However, those changes are likely coming at a significant expense.
"The reality is regulations are putting a significant cost burden on credit unions," Hughey said. "It's particularly problematic for the smaller ones that don't have a big asset base over which to spread those costs."
Another issue is even as credit unions transition to community charters, the board may still reflect the original select employee group, experts say. That can present a barrier to understanding the various elements of the community the credit union is now trying to serve. As a result, it may be a struggle for board members to understand their current and future market.
Creating a strategic plan also requires time, which means additional demands on unpaid board volunteers.
"One of the cultural problems facing credit unions is understanding that we have to make money," Hughey said. "We still want to deliver a very high level of service to our members, but we also have to get paid a fair return for that. There's an accelerating understanding of the importance of making money. It's creating real conflict within some individuals."