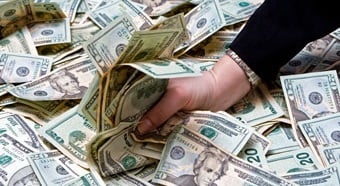 Conservatorship and a merger were reasons credit unions gave CU Times when explaining why they were included among a list of institutions that violated Troubled Asset Relief Fund reporting requirements.
"When we got the report on the TARP violations, it was the first time we ever heard about it so we did some research and found we received the funds back in 2008. It was used for secondary capital," said Shawn Wilson, CEO of the $11 million Greater Kinston Credit Union of Kinston, N.C., which received $350,000.
The 27-year-old Wilson was just named CEO last year. The credit union was placed into conservatorship by state authorities in early 2012.
"When the credit union entered into state conservatorship, an audit found it did not need the funds for secondary capital so we returned those funds back to the Treasury back in April 2012 – that was prior to me coming here," he added.
After reading CU Times' report, Wilson said the credit union completed all of the necessary forms for compliance with TARP's requirementson Thursday.
According to a quarterly report to Congress from TARP's special inspector general, six credit unions that received TARP funds under the Community Development Capital Initiative never told Treasury how the taxpayer money was used.
In addition to GKCU, the credit unions named in the report were the $50 million D.C. Federal Credit Union of Washington, which received $1.5 million; the $1 million Faith Based Federal Credit Union of Oceanside, Calif., which received $30,000; the $9 million Neighborhood Trust Federal Credit Union of New York, which received $280,000; the $5.6 million Union Settlement Federal Credit Union of New York, which received $295,000; and the $1 million UNITEHERE Federal Credit Union of New York, which received $57,000.
UNITEHERE FCU merged into the $829 million USAlliance Federal Credit Union in Rye, N.Y., in May 2013.
"All TARP money had been paid back before the merger with USAlliance. As a result, USAlliance has no knowledge or experience with the situation," said Joann Kay, AVP of marketing and communications at USAlliance.
Rafael Monge-Portaro, president of Neighborhood Trust, told CU Times his credit union is proud of its record of leveraging the secondary capital obtained from Treasury.
"Since the CDCI loan to NTFCU in early 2010, NTFCU has been able to substantially increase its lending to its target low-income community," he said.
"Between December 2010 and December 2013, NTFCU has increased its lending from $3.1 million to $5.7 million (83%) and increased its loans/shares from50%to86%, well exceeding its peer average," he added.
He said Treasury's CDCI secondary capital was instrumental in these accomplishments.
"This track record and more detailed reporting that we have provided to Treasury has enabled NTFCU to be re-certified as recently as earlier in 2014 as a Community Development Financial Institution based on our track record of serving ourpredominatelyvery low-income community," Monge-Portaro said.
"Like other credit unions, our quarterly call report to the NCUA is available to the public, providing transparency not only to the Treasury, but to all," he added.
Monge-Portaro did not say why his credit union was included on the list of compliance violators.
The other three credit unions listed in the report did not return requests for comment.