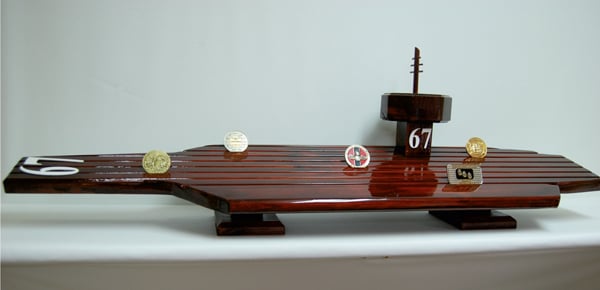 Susan Compton wants other credit unions to understand loans are only a very small part of what her credit union does under the umbrella of member business lending.
"Yes, loans are part of what we do for our business members," said Compton, who serves as regional supervisor for the $55 billion Navy Federal Credit Union's business services division. But the bulk of our work involves listening, offering advice, offering guidance, asking questions, offering referrals and pointing out things our members might not have thought about or might not want to think about but need to," she explained.
"It's definitely about more than making or servicing a loan," she added.
Compton, whose background includes business development work at both non-profit and for-profit firms, said she liked the development work on the non-profit side better because it was more likely to contain this holistic element of putting whatever loans a member might need into the broader context of their business life and goals.
"One difference between what we do here and what might happen at a bank," Compton said, "is that here we talk to everybody." She said Navy Federal's more than 60,000 business service members include experienced entrepreneurs with years of experience and others who are still just thinking about it.
"We talk to members in the very earliest stages of starting their business," she said. "Maybe it's when they are just starting out and one of our tellers notices they are depositing business checks in their personal accounts, and we ask them if they might want to open a business account and refers them to us," Compton recounted. Or they could be looking for advice about taking a crucial step to expand their business.
"A lot of our business members would probably never even get to talk to a business officer at a bank because they are just too small, but we will talk to them," Compton said.
The 4.6 million-member credit union's business services division is only 10 years old this year, Compton said, dating to early April 2004 when the credit union launched it with a single member interested in opening a business account.
Since then, the program has grown almost entirely by word of mouth as service members who make up the bulk of the credit union's membership spread the word that the credit union can help them launch and achieve business goals.
The vast majority of Navy Federal's business members are start-ups, Compton said, acknowledging that some of that growth has probably come from service members who have been looking to leave the service and want to begin building something for when they get out.
"We have put very little corporate advertising into this program," she said. "Our members have told each other about it."
One of those members is Michael A. Botticello Jr., founder and CEO of Custom Coin Holders LLC, a seven-employee business based in the small town of Atoka, Tenn. Custom Coin Holders handcrafts holders used to display the coins that are often struck for service members to commemorate a term of a service in a location or their part in some service event.
"These service coins have been around forever and a day," said Botticello, who explained that he had started Custom Coin Holders in his garage in 2008 after he tried to purchase a coin holder to display some of the collection he had accumulated while serving 17 years in the Navy.
"What people might not realize is that each of these coins has a story behind it which makes the owner want to display to remember the stories and record events," Botticello said. "So when I saw that the only ways to display them available in 2008 were large and heavy and expensive, I decided to make my own and I soon saw I had a niche to fill."
Keeping with a resolution to give back to his community, Botticello said CCH hires veterans and family whenever possible and steadfastly declines to move either the sourcing of its supplies or labor overseas, even though it would almost certainly lower the cost of making the firm's coin holders, trophies and plaques.
"That's just something we will not do," Botticello said.
He described how the firm has grown substantially to the point where it has customers in many of the Navy Exchange shopping facilities on U.S. bases around the world as well as sales on the Internet through its own website.
Botticello said Navy Federal has loaned him money but that that came relatively late in his experience with the credit union and that the other parts of the firm's relationship with the credit union were more important.
"Frankly, they gave me a loan, but even if they hadn't done it, I would still be with them," he said. "Because if you keep making the right decisions and doing what you need to be doing, someone is going to give you a loan. But just being a lender is not going to give me the same things working with Navy Federal has given me."
He described Navy Federal's staff as being one of a trinity of important people he said all good entrepreneurs need.
"Every successful entrepreneur needs to have three people behind him," Botticello said. "A good banker, a good lawyer and a good accountant. If he has those and if they are doing their jobs and giving him advice in his best interests, he is going to make good decisions."
Botticello particularly praised Compton, saying that she "helps me see it before I step in it" and recounted a key role Compton and her staff had played relatively early in the life of his firm.
Well before he had approached the credit union for a loan, Botticello explained, CCH faced an important hurdle: Paying to move out of his garage and into larger, better-lit space.
"When I first called her up and talked about it, I was all about a big idea, buying a building or a piece of land, etc.," Botticello said. "But they helped me understand that what I really needed was to take small steps – start out renting something in an area where I could expand if I needed to. I resisted at first but then we did that and, wouldn't you know, it paid off."
Botticello said that within a year after moving from the garage into a small space the firm could easily afford, the company had to move into a bigger space to accommodate its steadily growing business.
Compton said that if she was asked to address credit unions at the start of launching a member business lending program, she would urge them not to focus so much on the loans but more on the context, the business and the life of the member taking out that loan. "Sometimes what a member needs to hear most is not yet," she said, "accompanied by an explanation of a better course of action."
She also urged credit unions starting out with business services to keep talking to all their members. "The members who may be taking out business loans with you two years from now may not even have a business structure yet," she said. "They may be only just thinking about it and wondering who they could ask about what it would take to make it happen."