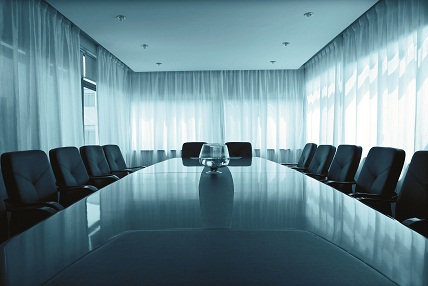 Roxy Ostrem, chair of the board of directors at Ventura County Credit Union, will never forget a pivotal moment during childhood that launched her lifetime connection with the credit union industry.
"I was in need of glasses, but my parents had divorced and my mother could not afford them," recalled Ostrem, who joined the board at the $654 million cooperative in Ventura, Calif. in 2000.
"My mother worked for the County of Ventura and she tried to get a bank loan, but because she was a single mom and did not make much, they turned her down," she explained. "Fortunately, someone told her about the newly-founded Ventura County Credit Union and suggested she go there."
Not only did her mother get the loan, she also regained her dignity, Ostrem added.
"The folks at the credit union made her feel like a human, a woman who now can help her daughter get what was needed," she said.
Ostrem's mother, the late Patti Shobe, served on VCCU's board for over 30 years, including two terms as chair.
One big difference between VCCU and most Fortune 500 boards is that the credit union has a high level of gender diversity, Ostrem added.
"Women have always made up at least half of our board," she explained.
That's a rarity, according to recent studies. Last year at Fortune 500 companies, women held only 16.9% of board seats, and 10% of companies had no women serving on boards, according to the 2013 Catalyst Census.
"Shareholders beware: a company with no women at the top is missing one of the biggest opportunities in the marketplace today," Ilene Lang, CEO/president of Catalyst, a New York-based nonprofit founded in 1962 to expand opportunities for women and business, stated in a press release announcing the census results.
Recent studies have indicated that companies with female board members and/or senior managers typically experience greater return on sales, equity and invested capital.
Plus, experts say, women provide a different perspective in the boardroom, which can provide a more balanced approach to strategic planning, governance and risk management.
"Diverse business leadership and governance are correlated with stronger business performance, employee engagement and innovation," Lang said.
Since women in the U.S. are responsible for 80% of decisions related to consumer purchases, female board members can help drive development of new products and services, according to 2020 Women on Boards, a national campaign to increase the percentage of women on U.S. company boards to 20% or more within the next six years.
Read more: Credit union groups press for more board diversity …
Within the credit union industry, efforts are underway to increase board diversity.
"Boards are most effective when attuned to the needs and goals of all their members and when they reflect the full range of experiences and perspectives of those members," said NCUA Chairman Debbie Matz.
"I strongly encourage greater diversity—including women, minorities, and other under-represented groups," Matz continued. "Increasing diversity will promote smarter business practices, expand the pool of future leaders, build a more effective workplace, and inspire greater confidence among members."
At Ventura County CU, having a diverse board has provided many benefits, Ostrem said.
"If a board can be made up of both men and women, you get a good balance of emotion, different perspectives and practicality," she added.
Female board members can serve as a catalyst to advance the credit union philosophy and create positive social change, experts say.
"I passionately believe the difference women make as leaders and in the boardroom will change society, poverty levels for women and for children in the U.S., which makes this a critical mandate," said Susan Mitchell, CEO of Mitchell, Stankovic and Associates of Boulder City, Nev.
Mitchell, who was named as one of Credit Union Times' Women to Watch 2012 Industry Supporters, serves as chair of the World Council of Credit Unions' Global Women's Leadership Network, which has launched a strategic initiative to encourage gender diversity.
"Leadership within the credit union industry is transitioning and women now represent a significant influence as board members and CEOs of credit unions, CUSOs, leagues and other organizations," Mitchell explained. "However, as the transition of retirements continue, will there be enough women in the pool of candidates? Will traditional networking efforts be enough?"
Mitchell contends it is vital for credit unions and affiliated groups to entice more women to serve as volunteers in leadership roles.
"This serious issue must be addressed to improve credit union success and build for the future of the industry," she said. "Having an initiative to recruit women to the board will create a more dynamic volunteer group within the credit union and within the industry."
Providing women with forums for networking and brainstorming are two ways the credit union industry is spearheading change, she said.
Through collaboration, many female board members are learning innovative ways to serve existing members and reach new ones. For example, Ostrem encouraged VCCU to pilot a mobile banking outreach program that utilizes handheld technology to bring credit union services to agricultural laborers working in the fields at Boskovich Farms, a large California food producer.
Ostrem, who is the food safety compliance manager at Boskovich Farms, suggested implementing the program after attending an engagement program for members of WOCCU's Global Women's Leadership Network, where she heard about the success of a similar program in Mexico.
Read more: Financial institution boards lag in diversity …
Despite increased diversity on many boards, some financial institutions have a long way to go, according to Mitchell and other advocates of gender diversity.
"Women have an insignificant presence at the executive level in corporations in all industries, but this phenomenon is more pronounced in financial institutions," said Teresa Freeborn, president/CEO of the $810 million Xceed Financial Credit Union in El Segundo, Calif.
Freeborn is chair of the California Credit Union League's board of directors, immediate past board chair of CUES and an inaugural member of WOCCU's Global Women's Leadership Network.
At Xceed, the board includes five women and four men, while the executive staff includes four women and one man, said Freeborn, who was named one of Credit Union Times' Women to Watch in 2011.
Many factors contribute to the lack of gender diversity among credit union boards, Freeborn said, including:
Lack of requisite corporate experience for many women.
Low number of successful female role models.
Inadequate mentoring and networking opportunities.
Discrimination (or unconscious bias) against women.
Stereotype and pre-conceptions regarding women's roles and positions.
Gender behavior traits, whereby women tend to undervalue their own skills, experience, and achievements.
Corporation selection criteria.
Failure of senior leadership to assume accountability for women advancement and board diversity (understanding the business and morale rationale for gender diversity as it relates to corporate performance and moral significance within the broader society.)
Lack of flexible work practices to assist with the juggling of work and personal life, particularly child rearing (time of meetings, travel requirements, etc.)
Fortunately, there are many possible solutions for enhancing gender diversity in the boardroom. Freeborn offers these suggestions:
Improve recruitment and promotion processes and criteria to increase the number of women firstly at the executive level – and then encouraging credit unions to proffer individuals from their own managerial ranks to industry boards.
Enhance mentoring and networking opportunities.
Make room for women directors by expanding the size of the board and/or establishing mechanisms to increase director turnover (terms limits and performance assessments.)
Involve diverse directors in the board search process, expand the criteria to ascertain qualified board members, and establish a desired composition of a slate of nominees for consideration.
Raise awareness and education around the subject of unconscious bias and its detrimental effects.
Promoting flexible work practices (remote attendance at committee and board meetings, reducing the number of days for annual planning conferences, avoiding weekend meetings.)
"Our industry is comprised of many amazingly competent women just waiting to be called into action," Freeborn concluded. "Most of the time, boards are just not aware of the issue. Once the education takes place (especially the part about why it makes such good business and moral sense to reflect gender balance at the board table), the willingness to 'fix' the inequality is enthusiastic."