One longtime credit union member is headed to New Jersey this weekend for Super Bowl XLVIII, courtesy of the $427 million Generations Federal Credit Union.
Joel Lira won two tickets and a $1,500 gift card for airfare and hotel to see the Denver Broncos and Seattle Seahawks face off live this Sunday, Feb. 2, as part of the San Antonio-based credit union's Get Your Game On campaign.
The campaign generated more than $30 million in new loans, the credit union said.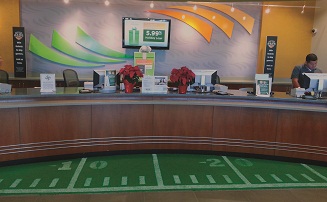 In addition to radio, print and billboard advertising, every Generations FCU branch was outfitted with AstroTurf and staffers sported jerseys of their favorite football team every Wednesday from October to early January.
Designed to increase awareness for credit union and promote lending, the campaign included monthly drawings for some of the most sought after games of the 2013-2014 football season.
Members won tickets to games ranging from Oklahoma State vs. University of Texas and Houston Texans vs. Oakland Raiders, to the NFL Playoff game of Dallas Cowboys vs. Green Bay Packers and the grand prize drawing of the 2014 Super Bowl.