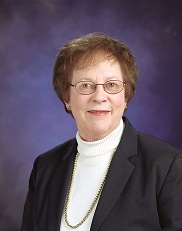 Redstone Federal Credit Union in Huntsville, Ala., announced the passing of 18-year Director Pamela Huxford Philyaw.
Philyaw, a retired Boeing aerospace engineer, died on Saturday at the age of 79. She first began serving Redstone in 1985 as a member of the Credit Advisory Committee and was appointed to the board in 1996, the $3.5 billion credit union said Wednesday.
"Ms. Philyaw will be especially remembered as a passionate advocate for financial education in the community. She was instrumental in creating Redstone's STAR Club, a savings program designed to instill good financial habits in children, which has grown tremendously since its inception and continues to be very successful," Redstone said in its announcement.
She was a graduate of Auburn University and the University of Central Florida and leaves behind her husband, George, two children and three grandchildren. Funeral services are set for Saturday, Jan. 18.