In order to succeed in the 21st century, credit unions cannot afford to not serve the enormous and growing population of financially underserved consumers in the U.S., according to Greg Rable, CEO of FactorTrust, an aggregator of data on those consumers.
"The stereotype of these consumers is that they are lower income, not good credit risks and not economically promising," Rable said. "But the reality that we are finding in our data is that these consumers have significant income, often have jobs and could be very good credit risks."
Sometimes these people are just young and starting out on their careers, and they haven't been inclined to start a relationship with bank, Rable added. Sometimes they have been away from the workforce for a while and are coming back. There are a lot of reasons not to write them off, but that's what too many banks and credit unions have been doing, and they need to stop if they want to grow rapidly in the future, he said.
In addition to aggregating data on the financially underserved, FactorTrust also services an alternative credit risk scoring service for many firms that work with financially underserved consumers, such as payday advance firms.
"Sometimes, you just don't know how big something is until you look at it from all sides," Rable wrote in a Feb. 5 blog post. "This is especially true with a certain consumer population we refer to as the underbanked. These consumers have financial needs that aren't or can't be met by traditional financial institutions. They often have subprime credit scores with thin or nonexistent credit files. In the eyes of traditional credit reporting agencies, they basically all look the same and represent a perceived credit risk, so they are denied access to mainstream financial products."
"But what if you had a better view of the situation? An opportunity to look at valuable alternative data that might show a healthy portion of this population is not only getting overlooked, they actually deserve a chance to access mainstream financial products and would be great long-term customers if given the chance."
Rable maintained that part of the problem is that too many credit union executives rely on what they think they know about financially underserved people instead of seeking out facts.
Here, then, are five things that he said every credit union executive needs to know about financially underserved U.S. consumers who could become credit union members.
Over $1 Trillion
Consumers without standard banking relationships represent over $1 trillion in annual income.
FactorTrust pointed to the Center for Financial Services Innovation as good source for information about the income of financially underserved consumers. A November 2012 study from the center included consumers who have subprime credit scores, thin or no credit files or find their access to mainstream financial products challenged by low to moderate household incomes.
Rable said this would also include consumers who are precluded from obtaining more financial services from credit unions or banks because they have a bad mark on a record with one of the check reporting services. The fact that a consumer might have once left a bank owing $50 in checking fees over a decade ago does not necessarily say anything about their current income or their ability to repay a loan, he noted. Rather, it might indicate that they are discouraged from opening checking accounts and prefer to use other financial tools that banks and credit unions do not offer.
Monthly Income
The average monthly income for financially underserved borrowers is $3,061.
FactorTrust turns to its own database for this fact, noting that users of nontraditional banking services reports where they are employed just as those who have banking relationships do and that these data also include income. Rable observed that the data behind this figure had also been filtered to address consumers who sometimes misunderstood a question about income and would give a yearly income instead of a monthly one or make some other typo.
Branded Credit Card
More than half, 54%, of consumers who take out payday advance loans or similar products have at least one major branded credit card.

This fact comes from a 2001 report generated by the Credit Research Center at the McDonough School of Business at Georgetown University. Rable said FactorTrust still considered this data valid despite the length of time since the report because none of the data FactorTrust had collected so far conflicted with it.
The CRC conducted extensive surveys of consumers who use payday advance loans and reported that 61% of bank card holders responded that they had refrained from using their cards at least once in the past year because they feared going over their credit limits.
The survey also found that these consumers tended to revolve their credit balances more than did consumers who did not use payday advance loans, making them profitable card consumers from the point of view of card issuers.
Home Ownership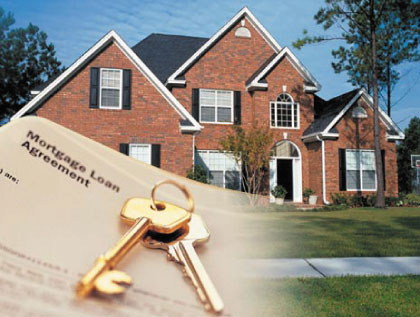 About a third, 32%, of consumers who take out payday advance loans or similar products own their own homes and have mortgages. Contrary to broadly held perceptions, nearly a third of consumers who use payday advance or similar loan products own their own homes and carry mortgage loans, according to the CRC study.
Phone Connected
Most financially underserved Americans have mobile phones and more than half have smartphones. Apps and other products aimed at the underserved are growing quickly.
The CFSI reported that financially underserved consumers use of mobile phone services significantly outpaces that of the overall population. At the start of 2012 , the center reported that 91% have a mobile phone and 57% of these consumers have a smartphone, compared to only 87% and 44%, respectively, among all consumers.