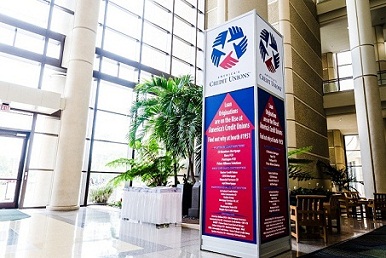 The American Credit Union Mortgage Association hosted 21 mortgage executives from various credit unions in its annual effort to make more Realtors aware of credit union housing finance programs.
In what has become an annual effort, ACUMA staffs a large booth at the National Association of Realtors annual convention, held Nov. 9-12 this year in Orlando, Fla. Staffers at the booth have the goal of helping more Realtors understand and appreciate credit union housing finance programs.
More than 18,000 Realtors and other professionals associated with the real estate industry attended the event this year, ACUMA said.