Vermont senator was booed and a California congressman trashed a state league over campaign contributions. And more. Day 2 of the Congressional Caucus in pictures.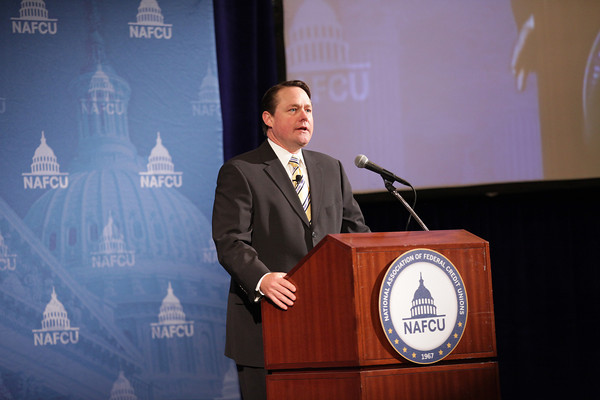 NAFCU Executive Vice President of Governmental Affairs Dan Berger served as emcee of the Congressional Caucus, introducing speakers.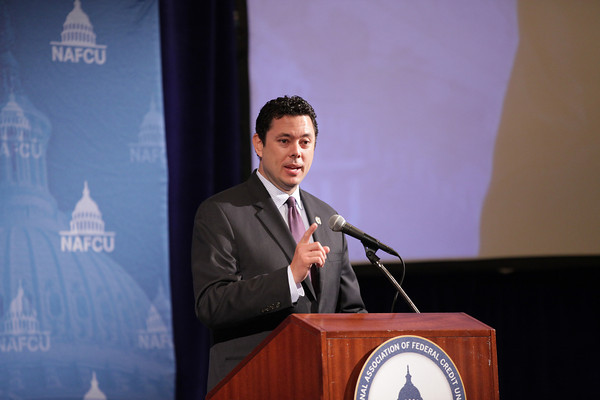 Rep. Jason Chaffetz (R-Utah) shared his position on credit union issues, including his "no" vote for the Durbin Amendment that decreased interchange income for credit unions.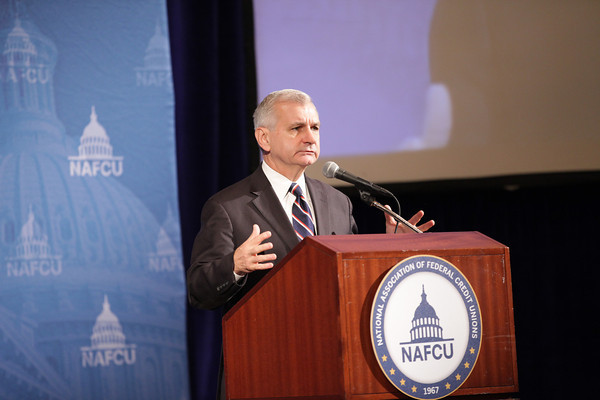 Sen. Jack Reed (D-R.I.) said credit union ethics and performance should be recognized by Congress by the passage S. 2231, which would raise the member business cap.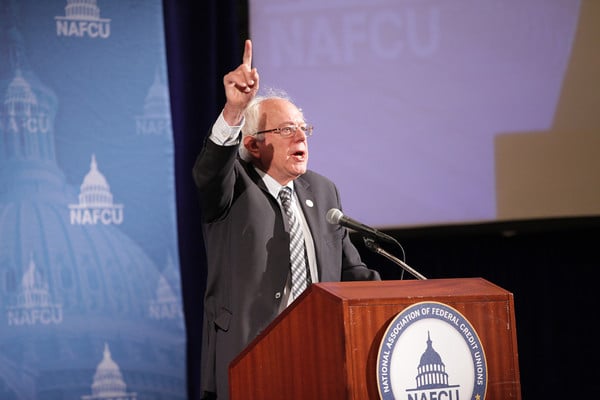 Sen. Bernie Sanders (I-Vt.) stirred up emotions during his passionate speech about wealth redistribution.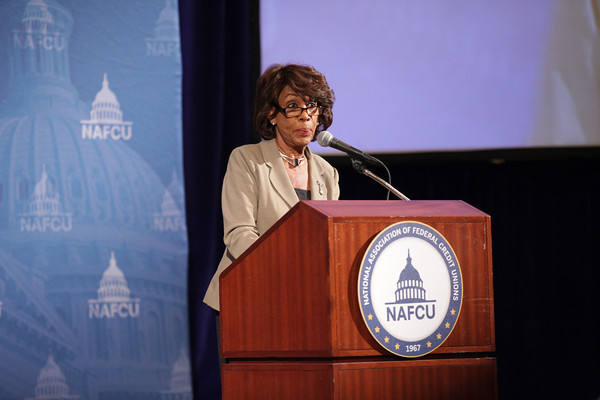 Rep. Maxine Waters (D-Calif.) pledged her continued support of credit unions.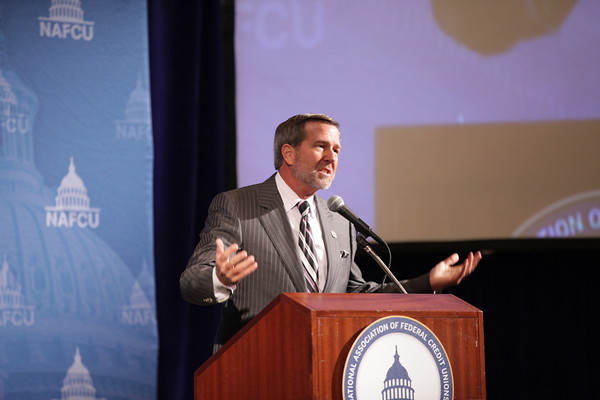 Rep. John Campbell (R-Calif.) shared his legislative priorities to repeal Dodd-Frank and revamp the conserved Fannie Mae and Freddie Mac.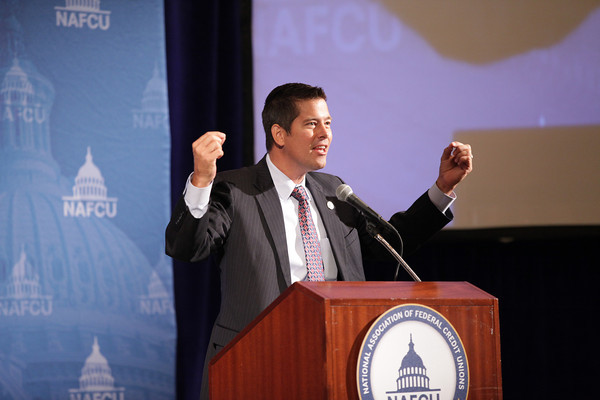 Rep. Sean Duffy (R-Wis.) said there are so many consolidations taking place in the financial sector, he's worried the U.S. is moving toward a "Canadian-style banking system."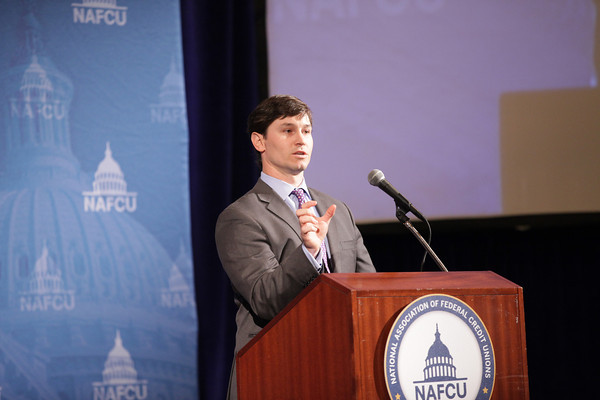 Tucker Foote, head of U.S. Government affairs and vice president of public policy for MasterCard Worldwide, discusses card interchange issues.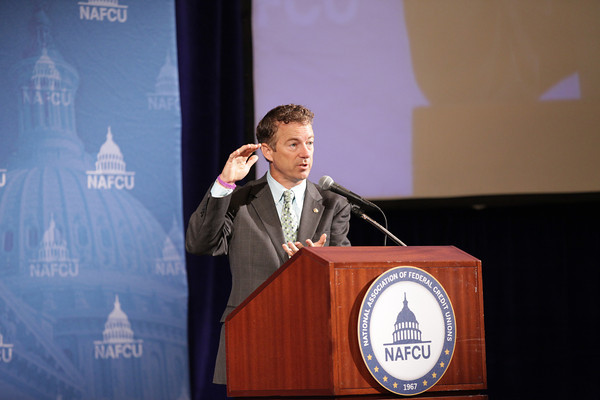 Sen. Rand Paul (R-Ky.) suggests credit unions act as a thorn in Congress' side to get legislation passed.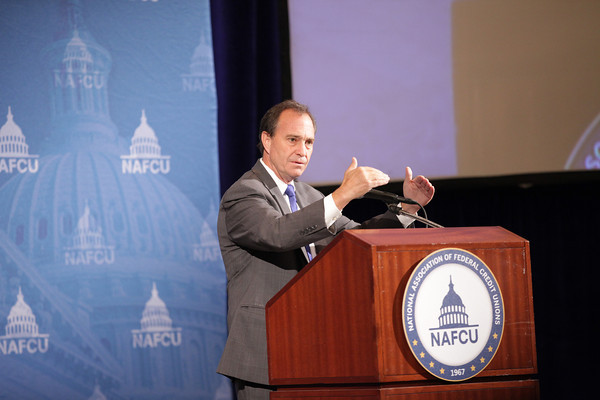 Rep. Ed Perlmutter (D-Colo.), in response to a question from the audience, predicted that President Obama will win in swing state Colorado, thanks to his superior grassroots organization there.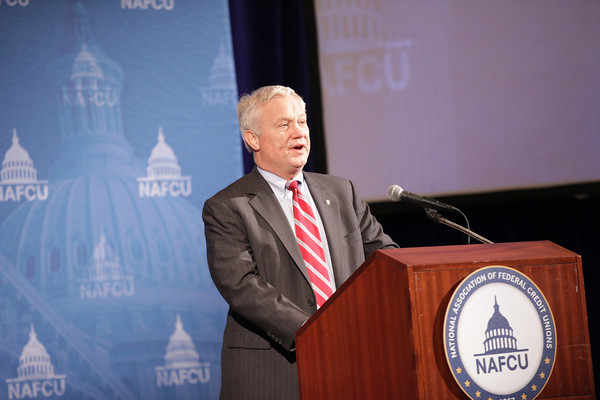 NAFCU President/CEO Fred Becker introduces Acting FHFA Director Edward DeMarco.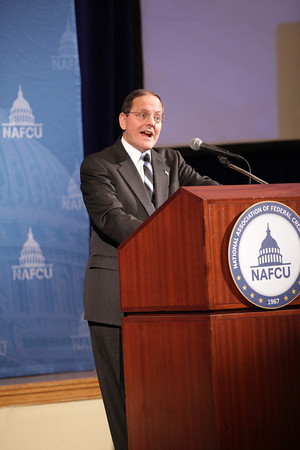 Acting FHFA Director Edward DeMarco updates the audience on the progress of the Fannie Mae and Freddie Mac conservatorships.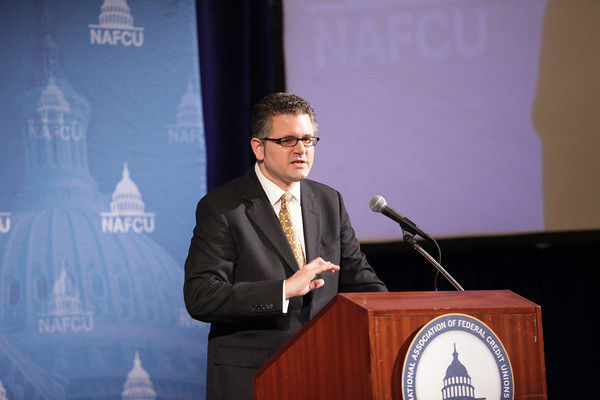 Mark Calabria, director of financial regulation studies for the Cato Institute, addresses the audience.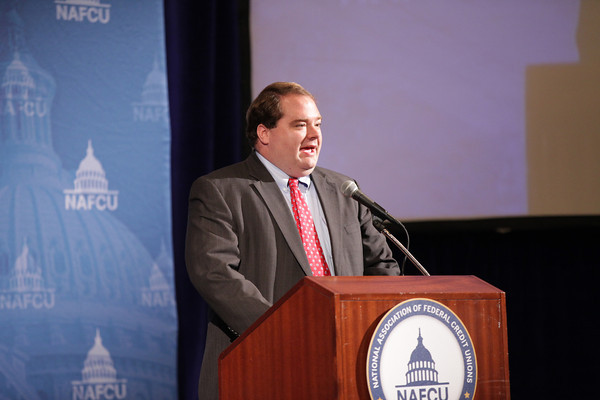 NAFCU Vice President of Legislative Affairs Brad Thaler introduces Rep. Gary Peters of Michigan.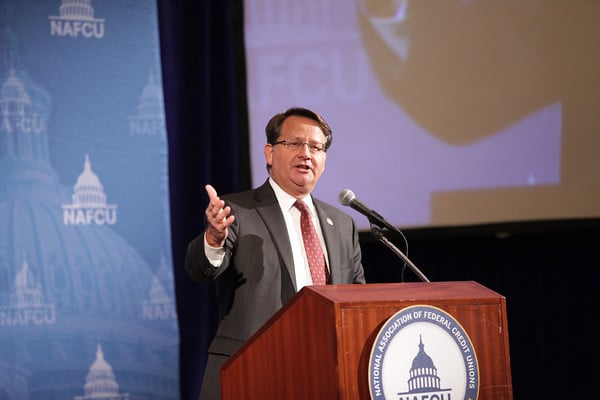 Rep. Gary Peters (D-Mich.) said he will stand firm in his support of the credit union tax exemption, which is likely to be debated next year in Congress.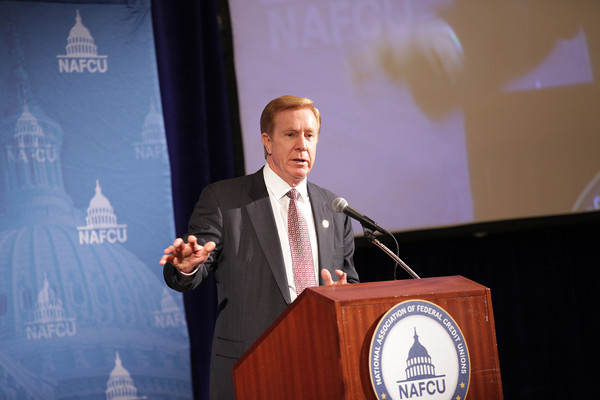 Rep. Gary Miller (R-Calif.) said he is already hearing attacks on the credit union tax exemption in anticipation of next year's tax reform debates.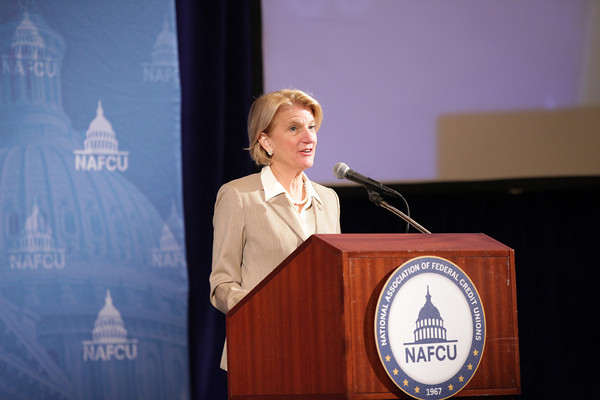 Rep. Shelley Moore Capito (R-W.Va.) said it was her observation that credit unions have failed to make their case to Congress that the current MBL cap is too low.
Rep. Spencer Bachus (R-Ala.) used football as an analogy for excessive regulation, saying if regulators ran a football team, they'd only run the ball and never pass, because it would pose too much risk.