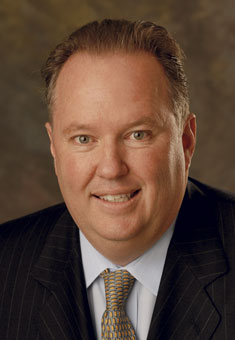 Oceanside Christopher Federal Credit Union announced the appointment of Kevin Timoney as chairman of the board.
Timoney, a lifetime resident of Oceanside, N.Y., owns and operates a real estate appraisal business in neighboring Rockville Centre. He previously served as vice chairman of the board and was first elected to the board in March 2004.
"For more than eight years, Kevin has made many valuable contributions to our credit union, volunteering his time and talent to serve our members," said Joseph Garay, president/CEO of Oceanside Christopher FCU. "I am very pleased to announce that he will serve as our board chairman while we continue to move forward and grow."
Oceanside Christopher FCU, also known as The Catholic Credit Union, was chartered in 1969 by members of the Father Joseph O'Connell Knights of Columbus Council in Oceanside, N.Y. It has more than 11,500 members and $260 million in assets.