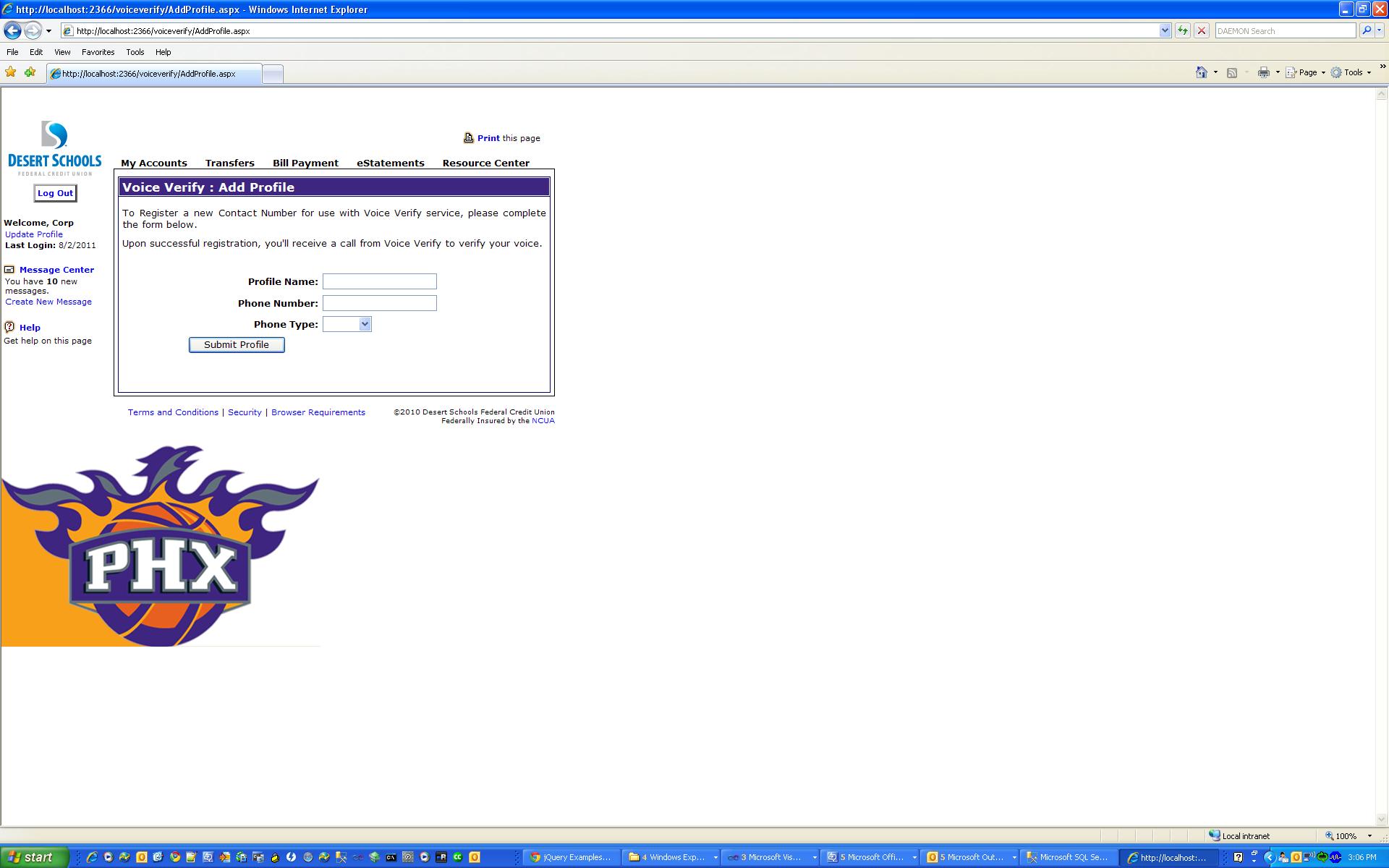 The $2.8 billion Desert Schools FCU in Phoenix is the first financial institution to use a new voice biometrics solution from Finivation Software of New York City.
The VoiceVerify solution can be used to verify a caller's identity either through an IVR or when working with a live agent, and will be used for high-risk transactions such as wire and ACH transfers and password re-sets, the company and credit union said.
"We plan to use VoiceVerify in several ways – initially for 24/7 password resets for online banking followed by out-of-band authentication for transfers. We also hope to leverage the technology to make it faster for members to authenticate in the contact center while simultaneously reducing the chance for social engineering," said Gary Laieski, CIO for the 342,000-member Desert Schools FCU.
"Voice biometrics' advantage over other biometric and security solutions is the fact that a person can be verified remotely, so it is perfect for the contact center as well as online and mobile banking," said Finivation CEO Brian Bodell. "Users don't need any special hardware or software, and they don't need any training to use their voice."
Desert Schools said it plans to begin using the service this fall. The added security also will help it meet new FFIEC guidance for expanded authentication, the company and credit union said.