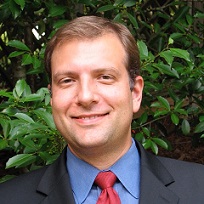 On the whole, credit unions have done a good job of investing in mobile capabilities to provide members with access to a full suite of services. Much attention has been given to ensuring consistency among all channels, ensuring that existing members can easily conduct their banking business via their mobile device just as they would online or in a branch. When it comes to the overall mobile experience, however, credit unions should look to the example that retailers have provided in how to both serve existing customers and gain new ones.
It is estimated that annually, $1.8 trillion in retail banking assets switch from one financial institution to another, and increasingly, this battleground for new member acquisition is taking place via the mobile channel. As a group, the rising number of millennials that are entering the workforce and establishing banking relationships demonstrate a mobile-first preference in selecting and working with service providers (and this includes financial services).
Increasingly, prospective members are researching and selecting their financial services providers via their mobile device, yet a recent Celent report, "A Misanthrope's Journey: Assessing the U.S. Online Account Opening Experience," found that only 20% of the top U.S. banks are currently offering mobile-optimized new account opening.
This provides a strategic opportunity for savvy credit unions to outperform their competition in terms of marketing to – and signing up – new members. To leverage the mobile channel most effectively, credit unions should first recognize where mobile devices excel and where they fall short.
All too often, financial institutions simply attempt to replicate the data entry process from the physical branch or online channel into mobile account opening through a much smaller form factor. Anyone who has attempted to fill out a form on his or her mobile phone understands all too well how frustrating and time consuming this process can be. As a result, abandonment rates have pushed 80%.
Credit unions should instead focus on leveraging capabilities where mobile devices excel. As an example, advanced device sensors like GPS and cameras can greatly simplify the member onboarding process as they enable users to simply scan their driver's licenses to provide most of the required personal information and limit manual text input. Additionally, mobile features such as email address parsing and accessing carrier data feeds can streamline the process even further.
From an operations standpoint, credit unions would be wise to reassess their established member account opening processes, which have likely remained largely unchanged since the 20th century. With mobile account opening, every extra question presents an opportunity for abandonment, so attention should be given to streamlining the initial application process as much as possible to find the correct balance between respecting new members' time and meeting all necessary regulatory requirements.
The key to all of this is the elimination of friction, characterized by tedious data entry requirements and/or poorly designed mobile environments that are not intuitive to navigate. Mobile-first members want efficiency paired with ease of use and any friction that derails their account opening attempt will simply push them to another institution that can provide the mobile experience that they expect. The financial services industry is lagging behind others when it comes to meeting the expectations of the mobile-first customer, but therein lies the opportunity for credit unions that choose to seize it.
David Eads is the CEO and founder of Gro Solutions. He can be reached at 404-507-2469 or info@grobanking.com.