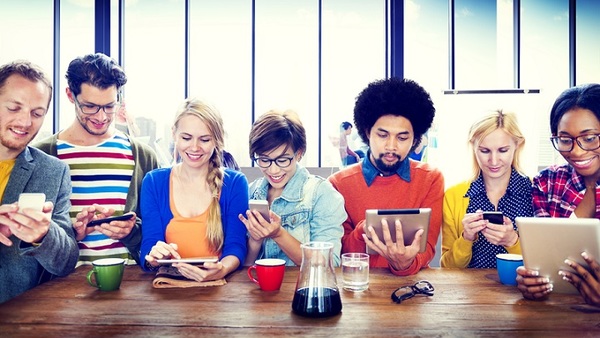 Credit unions and other financial institutions should brace for a huge amount of turnover among finicky millennial consumers, according to the 2016 "Millennial Money Mindset Report" released by the Nashville, Tenn.-based financial advisory firm iQuantifi Friday.
Almost one in five millennials (18.6%) have switched primary financial institutions in the past 12 months, and over one quarter (28.8%) of those making more than $75,000 annually have done so, according to the survey of 500 adult Americans aged 21 to 35.
Also, 36% of millennials said they'll probably switch financial institutions in the next 12 months; 55% of those making more than $75,000 annually said so as well.
"The reality for a traditional financial institution is that the next generation of consumers want more and are willing to go somewhere else to meet their needs," the study said. "Thus, institutions that can adapt and meet the needs of millennials have much to gain."
Despite their flight risk, millennials are heavily in the market for financial products. According to the study, 70% plan to purchase or open one in the next 12 months. Their most anticipated move is to a new credit card, with 37.6% of millennials stating they plan to get one in the next 12 months. Checking and savings accounts are also on the financial shopping list for about 36% of millennials. Fewer than one in five said they'll be in the market for auto loans or life insurance in the next year (18.2% and 15.4%), and only 14.4% said they'll be shopping for a mortgage.
But even though these "digital natives" have a reputation for being glued to their screens, about 61% of the millennials in the survey said branch location was an important factor when shopping for financial products or an institution. Fewer – but still a majority (59%) – said online banking tools were an important factor. Customer service came in third at 53%, followed by ATM locations (49.1%). Only 6.5% of millennials surveyed said the institution's mission and community focus was an important factor.
Advice appeared to be another strong selling point for millennials in the survey. Three quarters said they wished their financial institution offered more guidance and tools to help them manage their finances. Respondents also said they would rather get financial advice from a professional advisor than from family, online tools or friends.
Not all the help has to be face-to-face, either. A whopping 81% of millennials said they would use their financial institution's personal financial management app or online tool if it were free and provided a comprehensive, personalized financial plan. Of those who made more than $95,000 per year, 91% said they would use it.
"This presents a tremendous opportunity for banks, credit unions and other institutions to attract and retain millennials by offering comprehensive goal-based planning services online," iQuantifi CEO and Co-Founder Tom White said.