Every once in a while, a cool job title catches your eye. But beyond capturing attention, trendy or leading-edge job titles can be an effective recruitment and retention tool and open conversations that can lead to business opportunities.
According to John Sullivan of Pacifica, Calif., an internationally known HR thought leader, compelling job titles may have the highest ROI of any single retention or recruitment tool.
He acknowledged in a blog post that this may be an "outrageous statement," but he noted companies such as Apple (Genius), Starbucks (Barista) and Best Buy (Geek Squad) have had success with interesting job titles that helped recruit and retain employees.
In the credit union industry, we found a few CU professionals who have cool job titles. They tell us how their job titles were created and what they mean. More importantly, they also explain how their attention-grabbing job titles invariably lead to conversations and open opportunities to explain and advance the credit union difference.
Here they are (and we invite you to let us know about others in the Comments section below):
Vice President of Alternative Financial Services
Laura Castro de Cortes, Centris FCU
About a year ago, the $506 million Centris Federal Credit Union in Omaha, Neb., launched an alternative way for underserved consumers who don't have checking accounts to manage their financial needs.

Centris rolled out self-serve kiosks at their branches and retail locations that enable underserved consumers to do a variety of financial transactions, including RightTrack checking, which gives consumers a second chance to manage a checking account. Centris said it became the first financial institution in Nebraska to offer self-service kiosks to the underserved market.
"At the core of our solution was the word 'alternative,'" said Laura Castro de Cortes, vice president for alternative financial services at Centris. "This was not lost both on the consumers or us, so the word alternative became part of the title."
In addition to using her job title on business cards, email signature and letters, Castro de Cortes also uses it when interviewed by the media, which helps promote the credit union's program.
"A common question (I get) is, 'what are alternative financial services?" she said. "Which is a great segue to explain what I do and how Centris is different from all other financial services in our market, or for that matter, in the United States."
Castro de Cortes believes her job title sends a positive message that Centris is a progressive credit union with an eye to the future.
Next: Power to the People Officer
Chief People Officer
Monique Little, First Tech FCU
Monique Little's job title came during organizational changes following a completion of a merger deal at the $5.6 billion First Tech Federal Credit Union in Mountain View, Calif.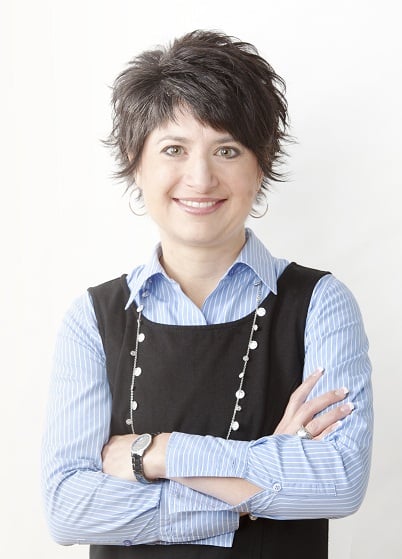 "My role isn't exclusively HR, so a traditional HR title didn't make sense," said Little. "As the chief people officer, my role encompasses the functions that focus on people – developing people, how we communicate, and how we interact with our community. My title is representative of the variety of functions that my role oversees. It's also unique and forward-thinking, and we work with many forward-thinking companies."
First Tech operates about 30 branches mostly in the high-tech centers of California, Washington, Colorado and Oregon, serving 362,350 members who work at some of the world's largest tech companies, including HP, Microsoft, Agilent Technologies, Amazon and Cisco. (Those also are the kinds of companies where variations on the title "chief tech evangelist" appeared a few years ago and perhaps launched this trend.)
Although titles like chief people officer are not very common in credit union HR offices, Little believes there is a gradual shift in the HR industry to move away from traditional roles and titles.
Little said she has found her job title invites conversation.
"I get a lot of positive feedback from people in the HR field and in the credit union industry," she said. "I think employees find it approachable. It's also more reflective of my personality – I'm very social and people-oriented, so I think it plays to my strengths."
In addition to sending a fun and forward-thinking message to employees and partners, Little said, her job title reinforces the importance of her function and represents the importance of people in the credit union.
Next: Unofficially Fun
Minister of Fun
Jeff Papas, Northern Communities CU
Officially, Jeff Papas is a marketing specialist for the $76 million Northern Communities Credit Union in Duluth, Minn.

Unofficially, Jeff Papas is also the Minister of Fun.
He came up with the idea for his new title to coincide with the credit union's rebranding initiative in 2010.
"We wanted to establish ourselves as an interesting and fun place to do business with, and a place that is always focused on our members," explained Papas. To promote the focus on members, the credit union placed the letters 'nccyou' on its logo. The letters also are used as the credit union's Web address, nccyou.com.
"Minister of Fun is not my formal title, but it is a title I use fairly frequently. I wanted to reinvent myself at the same time we were reinventing the credit union," Papas said. "The title is an attention grabber. After all, grabbing attention is one of the main points of marketing."
Papas also had a lot of fun creating an ad campaign to introduce the credit union's rebranding. The ads won two national excellence awards at CUNA's marketing and business development convention in Las Vegas in 2011.
"You can't do marketing with the fake nose and clown shoes, but at the same time, you do need to make a point gently to people that we are different," said Papas. "That is the way I choose to do it on my own personal level."
Next: CEO Plus
CEO + Innovator
Linda Bodie, Element Credit Union
Linda Bodie's job title sends the message that she is no ordinary credit union leader who doesn't like to do anything in an ordinary way.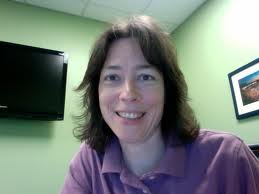 As the chief + innovator of the $27 million Element Credit Union in Charleston, W.Va., she is passionate and proud to be called a technology geek.
"It's always been an innate part of me," she said.
Because Bodie has been able to develop and implement IT projects, the small and growing credit union has been able to control costs, making it affordable to deliver the latest technology solutions to meet member's expectations and attract new members.
"We wear so many hats that traditional titles just don't fit. So, whenever applicable, we create titles that reflect what we do," said Bodie. "My title of CEO + Innovator fits me because it tells the whole story of what I do at Element. CEO is what it is … traditional 'run the show' sorta thing. But I do a lot more than run the show. I create new processes and ways of serving our members and employees. I create a lot of non-traditional credit union stuff. So, adding innovator to my title lets you know who and what I really am."
Bodie said she has received positive comments about her title, pointing out that people like to see unique things.
"It's a conversation starter, too. So I can really engage with folks who want to learn more about what I do," Bodie said. "Employees are used to me being a little off the wall, so they're not really surprised. They have fun creating their own titles, too."
Next: Are You Experienced?
Chief Experience Officer
Ashley Kohlrus, Allegacy FCU
In the financial services markets, credit unions and banks pretty much offer the same products and services. But many credit unions work hard to pull ahead of the crowd by delivering exemplary service.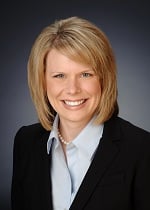 Ashley Kohlrus' job as chief experience officer (CXO) for the $1 billion Allegacy Federal Credit Union in Winston Salem, N.C., is to focus on improving and enhancing the member experience that can help the credit union stand out among its competitors.
"The way we make our members feel will be our key differentiator and allow us to deepen members relationships," said Kohlrus. "There is an ever-increasing range of ways members can interact with their credit union. Adding a dedicated CXO to the mission will only further the opportunity to distinguish ourselves."
In addition to working on creating better member experiences in all of the credit union's channels, she also is responsible for improving the employee experience.
"We want happy, engaged employees to help take care of our members, which will allow for life-long relationships that support Allegacy's mission to help members make smart financial choices," explained Kohlrus, who was named the 2012 CUES Next Top Credit Union Executive.
Her first project as CXO was mapping the member experience that took employee groups through all delivery channels and identified what impressions employees create for members and where member impressions may be enhanced.
Kohlrus said her job title sends a strong message that members and employees are always the credit union's top priorities.