How to Engage & Protect the Next Generation of CU Members
Overview
[ON DEMAND]
If you have previously registered for this event, please click here, and log-in using the email you registered with to access the on-demand event.
Brought to you by: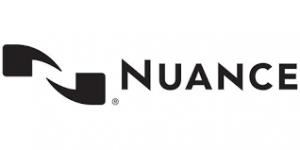 Start driving deeper engagements into the coveted Gen-Z market. This tech showcase presents solutions to help your credit union achieve that goal. Discover how to create a secure member experience with updated and effective member authentication and fraud prevention. Learn how you can leverage artificial intelligence for increased loan growth.
Join this webcast to hear how Zogo works with credit unions to understand, reach and connect with the next generations of members. Nuance will share how they help credit unions replace their outdated, patchwork authentication and fraud prevention tools with seamless, secure biometric and intelligent proactive ones. Upstart will walk you through how their AI-driven lending platform improves loan approval rates while decreasing loss rates. You will learn to:
Identify new channels and content to engage Gen-Z and young adults.
Understand how gamification, education and social tools are important to the nurture of the young adult market.
Impact the member experience with new authentication and fraud prevention tools.
Provide value to your members through artificial intelligence lending platform's work.
REGISTER NOW! (Not able to attend? We recommend you STILL REGISTER – you will receive an email with how to access the recording of the event)
Speakers:
Anne Legg (Moderator)| Founder & CEO | Thrive

Anne Legg is a recognized, award-winning industry expert, author, educator, member-centric data strategist who holds an MBA thesis on the credit union business model. She is the author of Big Data/Big Climb: A credit union playbook for leveraging data and talent to achieve revolutionary member relationships. She is the founder and CEO of THRIVE Strategic Services where she has guided over 600 credit union leaders on a mission to simplify their data transformation and identify new revenue sources, lessen member friction and increase talent productivity to truly change member lives.

Jeff Keltner | SVP Business Development | Upstart

Jeff Keltner is a Senior Vice President Of Business Development at Upstart. As Upstart's fifth employee, Jeff has run business development opportunities including new product areas, strategic partnerships, and other investments since Upstart's inception, through its IPO, and beyond. Jeff is passionate about Upstart's mission to partner with banks and credit unions to make credit as effortless and available to as many consumers as possible based on true risk. He also hosts the Leaders in Lending podcast where he discusses the future of the financial services industry with consumer lending executives and other leaders in the space.

Chuck Long | VP Strategic Partnerships | Zogo

Chuck Long is the VP of Strategic Partnerships at Zogo, where he is responsible for building meaningful partnerships with Credit Unions around the United States. Chuck works directly with Credit Unions to build valuable strategies around their current initiatives to enhance digital engagement, member loyalty, and overall financial well-being. As a native GenZ and recent college graduate, Chuck recognizes the awareness gap between Credit Unions and his demographic and understands the necessary methods to engage fellow young adults. Chuck lives in Austin, Texas.

Todd Hinesley | Senior Security and Fraud Specialist | Nuance

Todd is a Senior Security and Fraud Specialist with Nuance who has extensive expertise consulting with credit unions and financial institutions on security, fraud prevention, and authentication. His primary role is to help organizations leverage biometrics and AI to deliver outstanding member experiences while simultaneously preventing losses and improving operational efficiency. Prior to joining Nuance, Todd spent a decade at J.P. Morgan Chase and Wells Fargo.