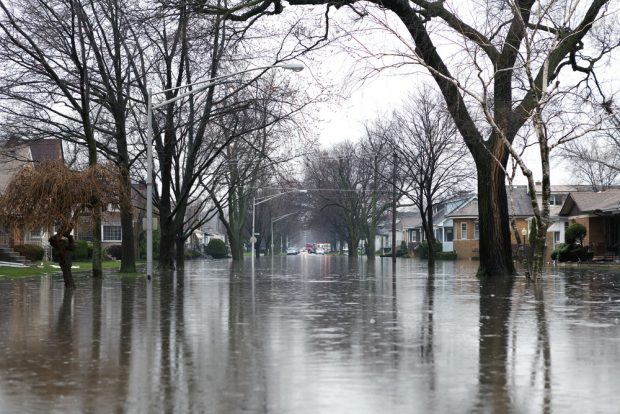 The National Flood Insurance Program is again operating under a temporary authorization and the Congressional Research Service (CRS) is warning of the dire consequences if it allowed to lapse.
Congress has approved a temporary extension that lasts until Dec. 20; it marks the 14th temporary extension of the program.
If the program expires, the Federal Emergency Management Agency could not write new flood insurance policies, CRS said.
"The expiration of the NFIP's authority to provide new flood insurance contracts has potentially significant implications due to the mandatory purchase requirement" for many property owners, CRS said. "Without available flood insurance, real estate transactions in [a flood hazard area] potentially would be significantly hampered."
For instance, FEMA estimated that, during a June 2010 lapse, 1,400 home sale closings were delayed or canceled each day, representing more than 40,000 sales per month.
In addition, FEMA warned, FEMA's borrowing authority would be reduced to $1 billion. Once that money is distributed as a result of claims, new claims could only be processed when new premiums flow into the account.
Policymakers have been working on a long-term fix for the program, which perennially is forced to borrow from the federal treasury.
House members and senators have introduced legislation for a long-term extension, but the various sides differ on what the bill should include. For instance, earlier this year, House Energy and Commerce Chairman Frank Pallone (D-N.J.) warned that if he included provisions of a Senate bill, it would lose Republican support.
Congress has passed legislation that requires, under certain circumstances, financial institutions to accept private flood insurance policies, but CRS noted that the private flood insurance market has been slow to develop.
Under the NCUA private insurance rule, credit unions will be required to accept policies issued by companies that are approved by the state where the property is located or is recognized or not disapproved under other standards.
The policies must provide as broad a coverage as the coverage specified in federal law for the NFIP.