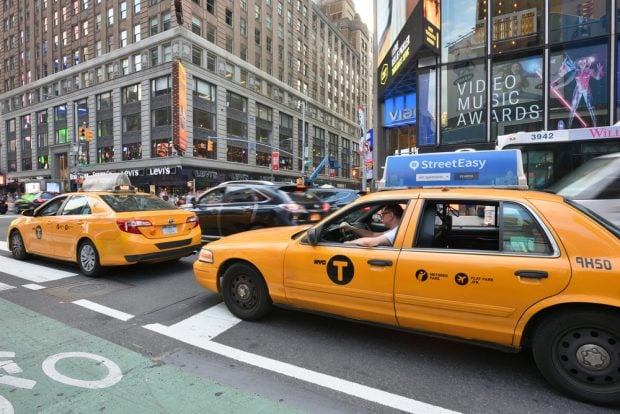 Saying that the value of taxi medallions has plunged since it last issued guidance on such loans, the New Jersey congressional delegation is asking the NCUA to update its advice on such lending.
The 14 members—both Democrats and Republicans, and both House members and the state's two senators—are asking the agency to "work with individual credit unions that extended business loans secured by taxi medallions to achieve positive outcomes for borrowers, credit unions and the Share Insurance Fund."
In recent years, Uber and other ride-sharing services have caused the value of taxi medallions to plunge, causing a huge problem for credit unions that have made loans to drivers based on the value of the medallions.
In recent months, two New York City credit unions—LOMTO Federal Credit Union and Melrose Credit Union—were liquidated. The credit unions were among the largest taxi medallion lenders in the nation. Both credit unions were taken over by Teachers Credit Union, but that credit union did not accept the taxi loans, leaving them in the hands of the NCUA.
The plunging value of taxi loans "has presented significant challenges to borrowers and credit unions in New Jersey and across the country."
The members of Congress are asking NCUA officials to issue guidance on acceptable valuation methodologies, as well as advice on how credit unions can work with medallion owners.
The 2014 NCUA guidance came in the form of a letter to field examination staff from Larry Fazio, the director of the agency's Office of Examination and Insurance.
"While recent history reflects a continuously rising market price for medallions, an adverse change in market conditions and economic cycles can decrease prices," he wrote.
Fazio wrote that a credit union that makes taxi medallion loans must "understand the unique influences of the particular jurisdiction on the borrower's operation."
He continued, "These influences include methods of generating revenue, the local supply of medallions and requirements for perfecting a lien on the medallion, and the associated licensing rights. "
Field staff should expect credit unions to have a full understanding of the borrower's taxi medallion operations and other operations of the principal, he said. Credit unions that practice proper due diligence and credit analysis using reliable and accurate information should be able to limit the risk associated with these products.
He added, "A credit union with a large concentration of taxi medallion loans must have documented policies and practices in place that ensure concentration risk is appropriate for their net worth levels and consistent with the credit union's strategic plan."