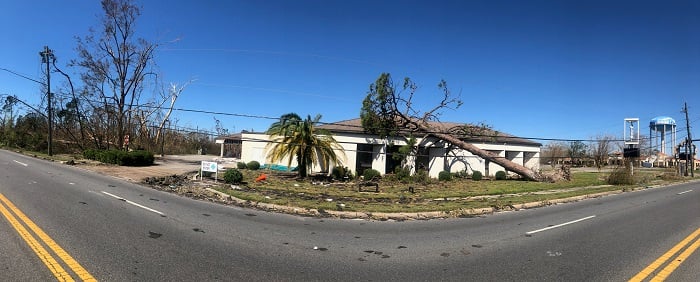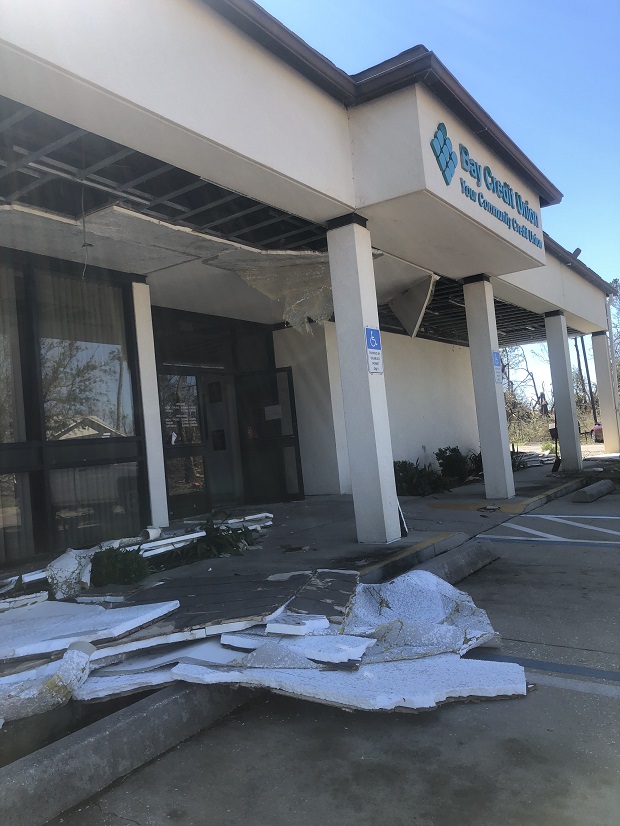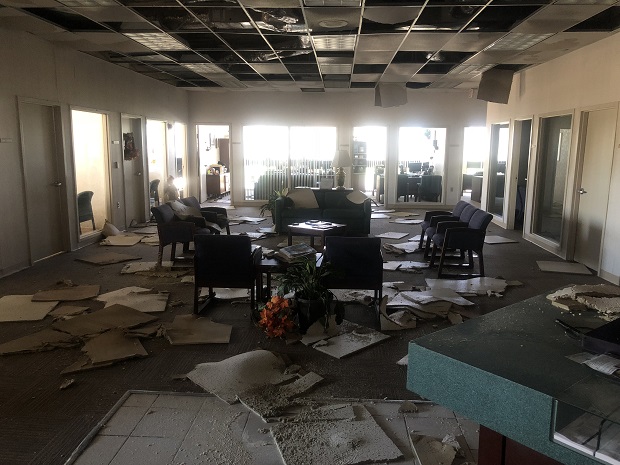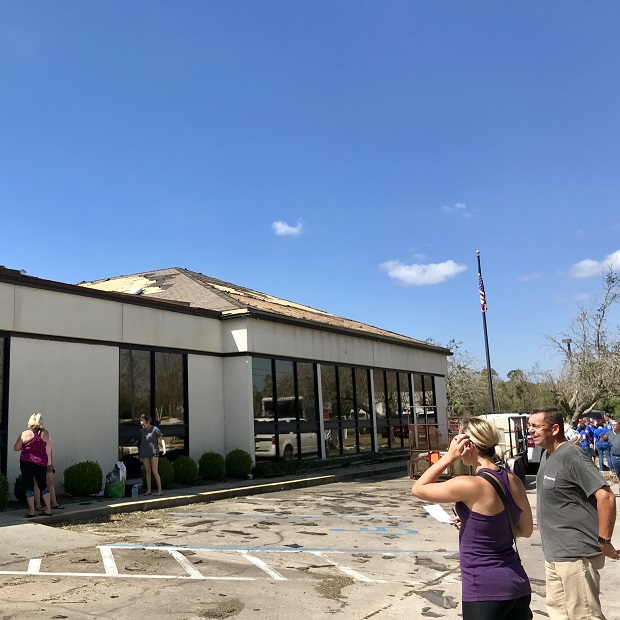 Advertisement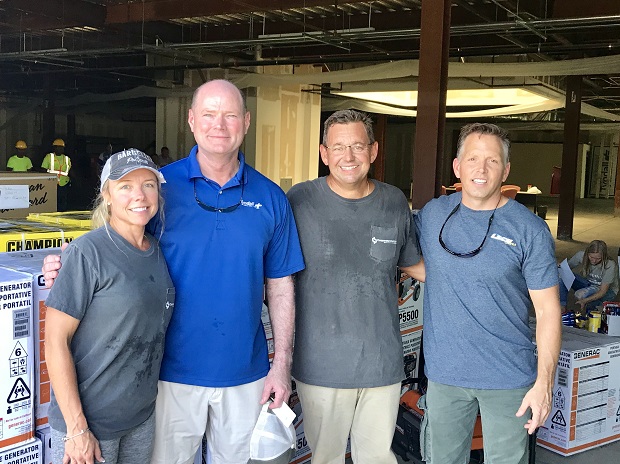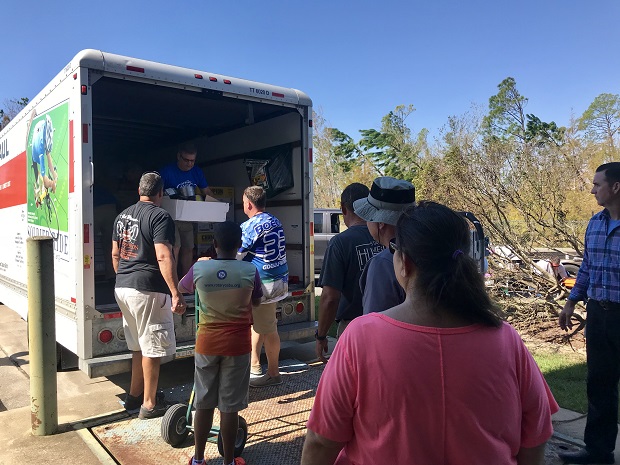 Thanks to the League of Southeastern Credit Unions, corporate credit unions and other credit unions that spent the weekend delivering portable generators, tarps and other supplies, some of Florida's cooperatives devastated by Hurricane Michael will be in better shape this week to serve their members and employees who are living in a veritable war zone.
"It's a war zone here. It's as bad as I have ever seen," LSCU President/CEO Patrick LaPine said. "We didn't get into the neighborhoods, but there is hardly a business that you pass by that had some damage, let alone major damage."
A credit union caravan loaded with supplies on Saturday and Sunday made its way to Panama City and other communities that were hammered by the hurricane.
In addition to LSCU employees, staff from Harvesters Credit Union in Cantonment, Eglin Federal Credit Union in Fort Walton Beach, Gulf Winds Credit Union in Pensacola, Pen Air Federal Credit Union in Pensacola, Tallahassee-Leon Federal Credit Union in Tallahassee, Corporate America Credit Union in Irondale, Ala., and Corporate One Federal Credit Union in Columbus, (that contributed more than 25 generators) delivered and helped hook up nearly 40 generators for Panama City-based Bay Credit Union, Tyndall Federal Credit Union, Innovations Federal Credit Union and Panhandle Educators Federal Credit Union.
Generators were also provided to some key staff members and nearly 200 tarps will be distributed to employees who had damaged roofs at their homes. With every generator came a five-gallon supply of fuel. In the coming days and weeks, fuel shortages are expected.
While the branches suffered varying degrees of moderate to heavy damages, LaPine noted the main offices of Tyndall and Innovation are in pretty bad shape.
"It was quite a group effort, but we also know this is just the beginning of recovery efforts," LaPine said.
Although the mainstream national media has been focusing much of the news coverage on Panama City and Mexico Beach, he noted, the hurricane caused significant destruction to Marianna, Port St. Joe and other communities that credit unions serve. Plans are underway to help those cooperatives as well.
What may become yet another challenge for credit unions is sufficient supplies of cash that members will need to support their day-to-day living expenses and recovery work.
"I know that some of the credit unions in the surrounding area ordered additional cash and they are prepared to ship it over to some credit unions that need it, but for right now, I don't think there are any cash shortages, but the challenges later will be transporting the cash from location to location," he said. "It very hard to get around. A lot of people are trying to be courteous as they can be but you can tell people are starting to lose their patience."
To prevent cash shortages, credit unions are limiting the amounts of cash that can be withdrawn. Some ATMs are up and running, LaPine said.
Some credit unions held all-staff meetings on Monday morning to discuss plans to continue operations and member services in the hurricane's aftermath. But the big challenge in reaching employees is that cell phone communications is still severely lacking, but many people are managing to communicate via text messages.
For the weeks and months ahead, the league and the credit union community will continue to provide supplies and assistance.
The league's foundation is accepting contributions to help those in need at this PayPal site or visit the LSCU disaster relief site for more information.
The National Credit Union Foundation said it has opened CUAid to receive disaster relief funds to assist credit union people affected by Hurricane Michael. Credit union supporters in every state can make donations through cuaid.coop.
The NCUA said it is ready to assist credit unions with maintaining or restoring operations, if necessary. The NCUA's Office of Credit Union Resources and Expansion can provide urgent needs grants up to $7,500 to low-income credit unions that experience sudden costs to restore operations interrupted by the storm.
(All photos credit to LSCU's President/CEO Patrick LaPine).