The Portland, Ore.-based Mirador's lending platform uses machine learning and predictive analytics to help some credit unions level the playing field against larger financial institutions in originating lending to small businesses.
Mirador, which covers a range of commercial loans including term, lines of credit, commercial real estate, SBA and collateral-backed, said it helps credit unions with acquisition, efficiency and profitably; and small businesses to find willing lenders and better rates.
The Oregon firm held it more than doubles borrowers' chances of successfully obtaining a loan. Its conversion rate is 59% versus the industry standard of 25%. The company has helped partner financial institutions facilitate loans to more than 4,200 customers, with an average loan size of $132,000.
Small businesses seek credit from wherever they can obtain it, including traditional financial institutions, nonbanks and alternative lenders. Some pay as much as 15 percentage points more to obtain credit quickly and dodge the aggravation of traditional financial institution loan paperwork and foot-dragging, according to Mirador.
While larger financial institutions have the capital to invest more heavily in technology to compete with alternative lenders, community financial institutions struggle to do the same.
Mirador CEO and Co-Founder Trevor Dryer said he kept hearing about the pain point small business owners had in getting access to reasonably priced capital. "I thought there was a better way by enabling credit unions and banks to do profitable small business lending."
Dryer suggested small business loans are generally lesser dollar finances that typically lose money for many financial institutions because they use outdated manual processes for taking in that loan, processing it and underwriting it. Dryer noted 70% of small business loans are under $150,000. "Our platform helps them turn those loans into very profitable loans."
"One of the things credit unions struggle with is how to deliver a smaller loan," Jim Gallagher, president of the Tallahassee, Fla.-based-business lending CUSO Member Business Solutions, a Mirador client, said.
Gallagher stated in credit union business lending there are two general camps. Those large enough, and willing, to spend the resources to hire professional originators to generate large loans. Those with originators expect them to put dollars on the books. "They're not going to go chase $25,000 to $50,000 loans." He added in many ways it's the same work to book smaller dollar value loans as a $5 million loan. The other camp contains credit unions without originators and tools to effectively originate loans.
Dryer has noticed a change in strategy. "In the last 12 months we have seen a real dramatic shift in interest from credit unions in starting small business lending programs or expanding existing programs."
Mirador Chief Product Officer Mike Camacho described the Mirador platform. "We have a loan application process on the front-end that can be done via online or in the branch depending on how the customer comes to the lending institution. It facilitates a dynamic series of flows depending on what answers the potential borrower provides." Camacho explained Mirador guides borrowers and lenders through the initial lending process to obtain the best application possible. "We have different workflows depending on what products you want to support," Camacho said. "We refer to it as machine learning, we do a lot of predictive behavior modeling." Mirador can operate completely independent of any other systems or become integrated into a specific infrastructure. "Then we process and crunch all that data to present a file back to any institution so they can move it into underwriting."
The Mirador platform is fully digital, in-branch and online. In the branch the applicant can sit down with a service representative, who enters information into the Mirador system. The rep can then send a secure link to the borrower to complete the application. Members entering through a website go through the Mirador platform the same as if they went to a branch. Mirador does all the document collection, and automatically generates credit memos and other back-office pieces.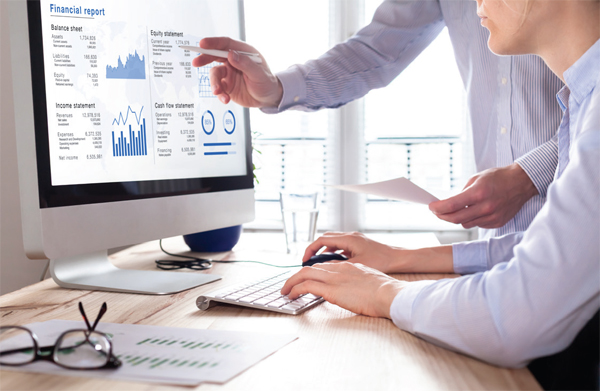 Two credit unions, the $106.5 million, Portland-based Point West Credit Union and the $67 million, Snoqualmie, Wash.-based Sno Falls Credit Union, independently implemented the Mirador program. Member Business Solutions, which underwrites, documents and services commercial loans, also makes the platform available to its partners.
Gallagher explained MBS, wholly-owned by the Columbus, Ohio-based Corporate One Federal Credit Union, began beta testing Mirador last year and moved into a more formal production mode late last year.
MBS provides a generic install of the Mirador product, the Credit Union Business Lending Center, that all of its partner credit unions can use.
Four credit unions currently use the Mirador platform through MBS: The $464 million, Hadley, Mass.-based UMassFive College Federal Credit Union; the $546 million, Jacksonville, Fla.-based 121 Financial Credit Union; and the $525 million Envision Credit Union and $214 million Florida State University Credit Union, both located in Tallahassee, Fla.
"It's a really simple elegant program that's been fairly well-received by the borrowers themselves," Gallagher said. "I don't want to become irrelevant in this business. We want to be able to offer a fintech solution for small loans for all of our credit unions in a cost-effective way. I think this product does that very nicely."
From the processing perspective, MBS has a dashboard that holds all the applications and supporting documentation. MBS pulls the credit memo together with a recommendation to the credit union, which controls the rate and terms. If the credit union and member agree on the loan terms, MBS receives the approval sheet and then prepares the loan documentation electronically for closing with the member.
"The only pieces they have to do is to agree or disagree with our recommendation, contact their member and set up the closing. We can do everything else for them," Gallagher said. The final step provides the human touch. "It kind of solidifies that relationship at a crucial time of loan approval."
MBS said so far, it is receiving one or two applications a day from its four credit unions using the Mirador product. It is also seeing about an 80% approval rate, which Gallagher indicated is probably significantly higher than traditional channels.
Gallagher said, "The exciting thing for me is it kind of puts our credit unions on par with the larger banks and the new fintech competitors. My goal is to try and get everybody to process all small loans this way. It's a much better member experience. The real beauty of it is that the member has a really easy application process that's sort of a fintech, Apple-like experience. The anecdotal feedback we've gotten from the credit unions and their members is they love it."
Dryer noted Mirador helps credit unions in three main areas. First, it helps them acquire new borrowers. He explained credit unions implementing Mirador saw a 30% to 40% increase in the number of applications from their small business members. The second area Mirador helps credit unions is in creating a delightful digital loan origination experience in branch, online and mobile, Dryer noted. The third area is in the back-office, where Mirador helps originate the loans more efficiently and offers a better risk understanding (if financial institutions employ the Mirador risk-model). This allows them to provide financing more profitably. "At the end of the day, the credit decision ultimately rests with the credit union. We can provide tools that use artificial intelligence and machine learning to help them in those decisions."
Credit unions that sign up for Mirador's matchmaker service can also reach new borrowers through Mirador partners such as Bplans and a large workers' comp insurer.
The matchmaker capability is not part of the core Mirador product. The bulk of the borrowers come through in a specific order of preference: The lender's branch, credit union websites, mobile devices and then the matchmaker network. "Over time that matching network flow will continue to build and will probably surpass mobile," Dryer added.