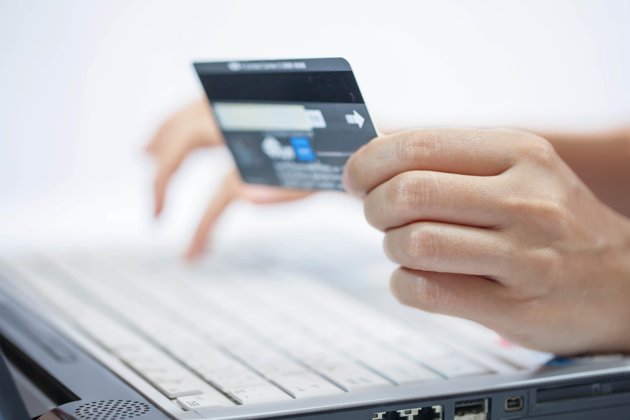 More than half of all bills in America are now paid online; though when it comes to who's doing the paying, major generation gaps exist, according to new data from electronic payments company ACI Worldwide and research firm Aite Group.
The study of 2,429 U.S. consumers during the third quarter of 2016 found that 56% of all bills are paid online today and that most consumers paying online do so via billers' websites rather than via financial institution bill pay or third-party bill pay sites. Millennials and Gen Xers pay the largest proportion of their bills online (61% and 60%, respectively), the study added.
"While a large segment of older Americans still pay bills through the mail, in-person and by check, overall trends are shifting toward online and mobile bill payment," Aite Group Senior Analyst David Albertazzi said. "Banks and billers need to have a long-term view and dedicate resources to digital channels that provide a frictionless payment process and encourage consumers to pay online and through automated channels."
The study findings also suggested consumers are gradually moving away from bill pay products offered by financial institutions and toward paying billers directly. The percentage of online payments made on biller sites grew from 62% in 2010 to 73% in 2016; bank bill pay, on the other hand, shrank from 38% in 2010 to 27% in 2016, the study said. Additionally, the use of banks' websites represents 9% of all one-time payments made by millennials, but it's 16% for seniors.
The findings come at a time when some experts are predicting a major upheaval in the bill pay world. Participants in a recent CU Times panel discussion, which was devoted to pinpointing trends that could define 2017, said traditional bill pay will flatline this year thanks to mobile use. They also noted that relatively low financial reinvestment in existing bill pay offerings has led to a stagnant user experience, opened the door to competition and increased the likelihood that P2P and other money-movement technologies will eventually converge with of absorb bill pay.
According to the new ACI study, between 2010 and 2016, bills paid via ACH — a money-transfer method continuing its increase in terms of speed — spiked 10 percentage points, and bill payments made with credit cards doubled to 15%. Bill payments made with debit cards rose from 11% to 15%. Using checks to pay bills is a habit that declined 20 percentage points between 2010 and 2016 overall, the study found.
Though many baby boomers and seniors do pay bills online (52% of baby boomers and 42% of seniors, according to the study), a large proportion still embrace traditional methods. Seniors today pay 31% of their bills with checks, for example, and they continue to use mail for about 40% of their one-time bill payments, the study said. In contrast, millennials mail about only about 15% of their one-time bill payments.
It adds up. American consumers spent a record $3.9 trillion to pay more than 14.7 billion bills in 2016, according to ACI, and bills for utilities, credit cards, cable/TV/internet, and cellphones make up about half. But only about a third (32%) are set up on a recurring basis, ACI said. The rest are still made as one-time payments.
"In terms of gross dollar volume, among the $1.2 trillion paid via recurring bill payments in 2016, approximately $530 billion is spent at the billers' websites, $301 billion is spent via the banks' websites and $255 billion is spent via the mail or phone," ACI said in its study. "The percentage of online payments made on biller sites has grown from 62% of online bills in 2010 to 73% in 2016, at the expense of bank bill pay, which declined from 38% in 2010 to 27% in 2016. Third-party sites — such as QuickBooks, MyCheckFree.com, or Mint.com — have not grown in the same time period."