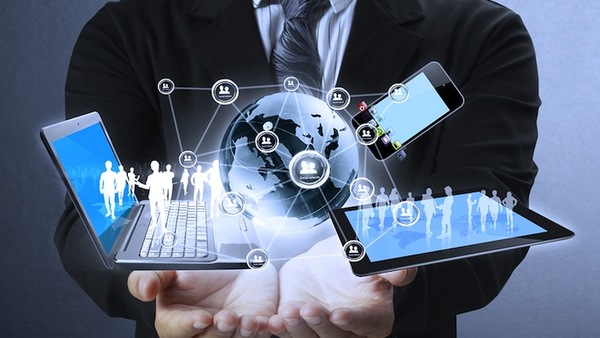 The $5.5 billion, Columbus, Ohio-based Corporate One Federal Credit Union announced a partnership with the Alpharetta, Ga.-based Gro Solutions, which will enable the credit union to offer a new digital onboarding suite – including a mobile account opening solution.
The suite will allow prospective members to securely open credit union accounts from a smartphone, tablet or computer and enjoy the same experience across all three channels, Corporate One said.
Launched in July 2015, Gro Solutions provides a complete, multi-channel account origination platform designed to support a consistent user experience via a desktop computer, branch or mobile device. The company also claimed to streamline application data integration during the account opening process and dramatically reduce application abandonment rates.
Gro Solutions said its process utilizes all the capabilities offered by mobile devices – such as GPS, imaging, wireless carrier data and email address parsing – to limit the need for manual text entry and make the onboarding process as easy as possible. Whether a member is online, on the go or in the branch, financial institutions can open and fund new accounts in less than four minutes, according to the company.
"Corporate One continuously looks for ways to provide value to our members, and when it comes to the digital banking space, that value will come from us identifying strategic solutions, like Gro Solutions' account opening platform, that sets up credit unions to holistically serve members with ease in the digital age," Lee Butke, Corporate One president/CEO, said. "I believe Gro Solutions is not simply innovative but revolutionary in their approach and operations. As the pendulum swings ever more toward digital banking, our partnership with Gro Solutions will help our members become and remain more competitive in the digital banking arena and improve membership growth and retention."
Corporate One's original footprint stretched through Ohio, Indiana and other nearby states. It grew significantly throughout the rest of the country over the last decade and following its merger with the Florida-based Southeast Corporate Federal Credit Union in 2012, which added a strong contingent of members in Florida and Mississippi. Now, the corporate credit union serves nearly 850 credit unions nationwide. As of Sept. 30, 2015, Corporate One's capital totaled $270.5 million, including $219 million of permanent perpetual capital from its member credit unions.
"Based on extensive evaluation of industry offerings, we believe Gro Account Opening is the best solution to address credit unions' current and future digital/mobile strategies and concerns," Keith Riddle, Corporate One senior vice president and chief product management officer, stated. "With Gro Solutions as a digital partner, we believe our members will win new customers and gain a larger share of wallet. Credit unions can capitalize on the lack of a comprehensive mobile-centric account opening platform within the financial services market to capture a portion of the $1.8 trillion of bank assets that switch annually."
Corporate One will be reviewing the digital account opening platform with interested credit unions throughout the remainder of 2015 and implementing the platform for credit unions in 2016.