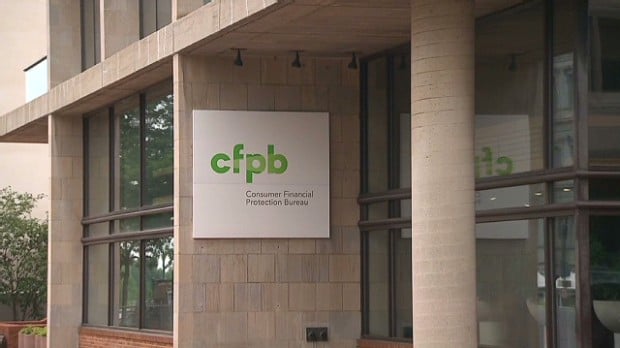 The CFPB backpedaled Friday from its Aug. 6 allegations that two Midwestern credit unions marketed products and services to the students of their university partners without adequately disclosing the deals' terms.
The credit unions, it turned out, did not have agreements with the universities.
Rohit Chopra, CFPB's student loan ombudsman, published a blog post that listed four credit unions along with 10 banks that, Chopra wrote, did not disclose the terms of contracts under which they would market and sell financial products to their partner university's students.
"Of the 14 member schools (yes, there are 14 schools in the Big Ten), it appears that at least 11 have established banking partners to market financial products to students," Chopra wote. "Of those 11, we were able to easily find only four contracts on the partner websites, but three of those four contracts did not contain important information, such as how much they pay schools to gain access to students in order to market and sell them financial products and services."
The four listed were the Indiana University Credit Union, Michigan State University Federal Credit Union, Purdue Federal Credit Union and the University of Wisconsin Credit Union.
However, neither Indiana University Credit Union nor Purdue Federal Credit Union belonged on the list, because they don't have marketing agreements with the schools.
In an interview with CU Times, Purdue FCU President/CEO Bob Falk said an erroneously interpreted payment card image was all it took to get it added to the list.
Falk said he knew something was up soon after the agency published the blog as officials with the school, the NCUA, and his fellow CEOs called him to alert him to the credit union's name on the list. However, the credit union's name never should have been there, Falk explained.
"We don't have any agreement with the university to market cards to students – or any other financial services," Falk said. "We have an agreement with the Purdue Alumni Association to issue and market a credit card," Falk added, "but as part of that agreement, we are not allowed to market the card to students. We get no lists of student names nor are we allowed to market to them through advertising."
The credit union has had the card agreement with the alumni association for about three years, after it won the contract away from a bank that previously held it. The $85 million credit union was the first in the nation to win an affinity bank agreement away from a competing bank, Falk said.
Perdue University students, along with students from local community colleges, can join the credit union and, provided they can prove their ability to repay, apply for and obtain a credit card, but the credit union doesn't market the card or any of its other services specifically to students.
"We hang our shingle from branches and everyone knows we are here," Falk said, "but there is no incentive or agreement to offer checking accounts, debit accounts or other financial services to students. If a student comes in to join and open a checking account, that would be the same as if a member of the staff or faculty came in to join and open a checking account," he added.
The CFBP has since amended the blog to remove the credit union's name and Falk said he appreciated how quickly the agency moved to correct its mistake.
"They really moved much more quickly than I expected they would after I raised my concerns," he said.
Nevertheless, Falk added that he remained concerned about how the CFPB had added the credit union's name to the list. The agency did not contact the credit union to ask what financial products it marketed to students or whether it had an agreement with the university to do so.
Instead, Falk said, he had been told the agency had noticed the credit union used an image from Purdue's campus on its debit card and concluded Perdue FCU had an agreement to market checking accounts and debit cards to students.
"We have had other images from around town on the debit card as well," Falk said.
"Like I said previously, I am grateful the agency moved as quickly as it did to correct the error, but it would have been far better had the error never been made," he said.
Indiana University Credit Union has not yet commented on having been listed in the blog post and subsequently removed.
CFPB spokesman Moira Vahey pointed to the blog's clarification about both Purdue and Indiana University as an indication the error had been corrected.
"An earlier version of this post noted that Purdue University and Indiana University had established agreements in place with partner financial institutions, but these agreements are related to real estate. We've updated this post accordingly," the blog post now says.
Vahey also wrote in an email, by way of background, how the agency had conducted its research into the question of which financial institutions might have partnered with universities and then not disclosed the financial aspects of that relationship.
"[W]e issued a call to all financial institutions in December to publicly disclose campus banking,"Vahey wrote. To follow up, we then did a survey of the Big Ten (from the perspective of what student and families would find on websites) to see what information is available. And based on those results we then issued a call to universities to disclose these agreements. We sent letters to the Big Ten universities urging them to publicly post any agreements."