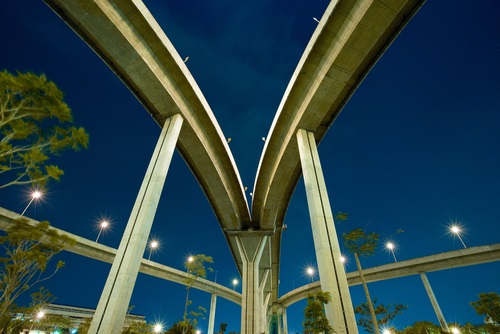 April was a busy month for credit union mergers.
The NCUA approved 32 consolidations in the second quarter's first month, up from the 22 mergers cleared by the federal agency in April 2013.
Only four of the 32 credit unions had assets greater than $50 million, the NCUA's April Insurance Activity Report showed.
Twenty-one credit unions received the OK to consolidate for expanded services. Five received the green light to merge because of poor financial condition, three for lack of growth, one for declining field of membership, one for loss of sponsor and one for inability to obtain officials.
April's largest approved merger was the $134 million Tri-Co FCU in Randolph, N.J. with the $3.2 billion Visions FCU in Endwell, N.Y.
Tri-Co FCU's consolidation was green lighted because of its poor financial condition, according to NCUA. The credit union has posted a net worth less than 7% since 2009, when it was 6.52% compared to a peer average of 10.75%. By the end of 2013, Tri-Co FCU's net worth plunged to 3.97% and fell slightly again to 3.70% by the end of the first quarter of this year, NCUA financial performance reports show.
In addition to significant drops in loan, fee and investment income from 2009 to 2013, Tri-Co FCU posted a total net loss of nearly $6 million in the same years, according to NCUA financial performance reports. At the end of this year's first quarter, the cooperative posted a net loss of $1.3 million.
Three other credit unions with assets greater than $50 million that received NCUA approval to merge because of expanded services were the $110 million Lakeview Credit Union in Neenah, Wis., and the $70 million Best Advantage Credit Union in Brillion, Wis., which both merged into the $402 million CitizensFirst Credit Union in Oshkosh, Wis., a rare three-way consolidation; and, the $96 million BestSource Credit Union in Waterford, Mich., which consolidated with the $192 million Oakland County Credit Union in Waterford, Mich.
Four other credit unions received NCUA's approval to merge because of their poor financial condition. All of them with assets of under $15 million reported varying degrees of declining loan, fee and investment income as well as net income losses over the last five years.
The four credit unions were the $14.4 million LV East FCU in Easton, Pa., to merge with the $63.3 million IRCO FCU in Phillipsburg, N.J.; the $8.7 million Macon County School Employees FCU in Decatur, Ill., to consolidate with the $514 million 1st MidAmerica Credit Union in Bethalto, Ill.; the $2.7 million NAFCO Nebraska FCU in Grand Island, Neb., to merge with the $704 million SAC FCU in Papillion, Neb.; and, the $8.1 million Tombstone FCU in Tombstone, Ariz., to consolidate with the $1.3 billion Vantage West Credit Union in Tucson, Ariz.
Three credit unions, approved by the NCUA to merge because of lack of growth, were the $8.1 million Eastern Pittsburgh Bell FCU in Pittsburgh, Pa., to consolidate with the $161 million Allegent County FCU also in Pittsburgh; the $7.3 million PACO FCU in Mayfield Heights, Ohio, to merge with the $8.2 million Acme FCU in Eastlake, Ohio; and, the $563,255 Martinsville Postal Credit Union in Martinsville, Va., to merge with the $273 million Martinsville Dupont Employees Credit Union, also in Martinsville.
After losing its sponsor, the $2.6 million Compaction America FCU in Kewanee, Ill., got the NCUA nod to merge with $892 million I.H. Mississippi Valley Credit Union in Moline, Ill.
Its declining field of membership was the reason the NCUA approved the consolidation of the $383,101 St. Pascal Parish Credit Union in St. Paul, Minn., to merge into the $129 million St. Paul FCU, also in St. Paul.
Because of its inability to find a new manager, the $716,016 Cohoes City Employees FCU in Cohoes, N.Y. got NCUA's approved to merge with the $184 million Hudson River Community Credit Union in Corinth, N.Y.
Merger agreements completed in April include:
The $1.3 million Dole Wahiawa FCU in Wahiawa, Hawaii, consolidated into the $1.3 billion Hawaii State FCU in Honolulu, according to a Hawaii State FCU prepared statement.
The $44.9 million Lea Community FCU in Hobbs, N.M. merged with the $13 million Estacado FCU in Lovington, N.M., according to Estacado FCU's website.
The $24.6 million Matteawan FCU of Beacon, N.Y. consolidated with the $3.9 billion Hudson Valley FCU in Poughkeepsie, N.Y., a Hudson Valley FCU statement said.