They may not be as pretty as the stars in Los Angeles, but Washington has plenty of high-profile, powerful and famous people to see, especially near Capitol Hill.
Where are visitors most likely to spy someone famous? Other than speaking sessions at CUNA's Governmental Affairs Conference Feb. 25- 27, Credit Union Times has the scoop on five other likely spots:
At the Capitol: Members of Congress scurry back and forth between their offices and congressional hearings, meetings and events around Washington.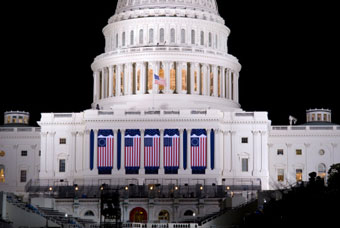 CUNA officials suggest keeping an eye open while visiting offices in the Senate and House office buildings, especially when bells ring signaling an active vote on a bill and members "pour into the hallways." The underground transportation system between the office buildings and the Capitol is used by members of Congress, making the trams and escalators ripe ground for political celebrity sightings, CUNA said. This reporter once sat next to Rep. Maxine Waters (D-Calif.) on the tram between the Rayburn House Office Building at the Capitol; a special car on each tram is reserved for members of Congress only, but Waters offered the empty seat next to hers after the rest of the tram had filled. Eating Out: When asked which Washington restaurant is best for sighting household-name politicians, most locals recommend the Capitol Hill Club,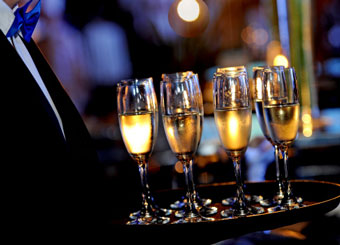 located just two blocks from the Capitol at 300 1st St SE. Access is available only to members of the National Republican Club and their guests, so you'll have to know somebody to get in. The place is dripping with famous faces, but the atmosphere is so staunchly Republican, if you don't know a member, it's probably not for you anyway. Other restaurants that offer celebrity-sighting potential include the NAFCU-recommended Old Ebbitt Grill, Washington's oldest bar and restaurant, located near the U.S. Treasury at 675 15th St NW, and Monocle on Capitol Hill, a steakhouse located at 107 D Street NE. Hotels: Merely hanging out in hotel lobbies trying to score an autograph isn't recommended, but some hotels tend to attract celebrities in town to meet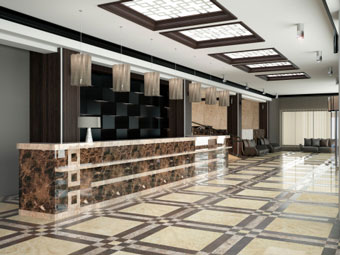 with government officials and/or promote their favorite social cause. Even the uber-classy Four Seasons Hotel, located not far from Georgetown's dining and shopping options at 2800 Pennsylvania Ave NW, recommends its Seasons dining room online as a destination for "discreet people watchers." The Four Seasons' Bourbon Steak restaurant is also a celebrity magnet. The W Hotel, located at 515 15th St., NW, also has a reputation for attracting do-gooder celebrities and Washington movers and shakers to its bars and restaurants. The Airport: If you fly into Washington through the relatively small Reagan National Airport, especially on a Sunday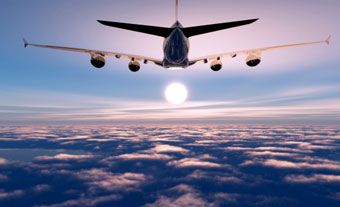 or early Monday morning, you may see your own member of Congress returning to Washington after a weekend visit in his or her home district. Even former Speaker of the House Nancy Pelosi (D-Calif.), who battled accusations she traveled in a large, posh jet at taxpayers' expense, used and still uses commercial airlines when not on official government business, according to Factcheck.org. Current Speaker of the House John Boehner (R-Ohio) publicly pledged in 2010 to fly commercial while he handles the gavel, rather than use the Air Force jet provided for the position. This reporter once flew to Phoenix on a U.S. Airways flight with Sen. John McCain (R-Ariz.), who graciously posed for numerous photographs with travelers before and after the flight. A Motorcade: You probably won't be able to see past the darkened glass on the armored limousines, but official state motorcades are a sure-fire way to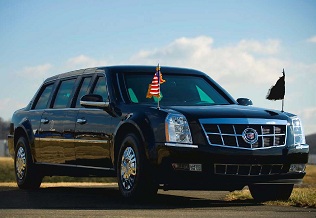 know someone important is nearby. Presidential motorcades clear the streets ahead of time, but cabinet members like the vice president, secretary of state and secretary of defense move through traffic with motorcycle police officers clearing the way as they go. Vice President Joe Biden's motorcade passes by the Credit Union Times office on Connecticut Avenue nearly every day when he's in town, on his way to White House briefings that typically start around 10 a.m. Foreign heads of state en route to official meetings also receive motorcade escorts, so check the news before visiting to see which dignitaries might be in town. Locating that country's embassy and being aware of when you're along the fastest route to the White House could increase your chances at a motorcade sighting.