Conventional industry wisdom says it's only a matter of time before technology advances run branches out of the banking business for good.
But there's a contrarian trend occurring among some credit unions that are expanding their branch networks.
Our new list highlights the top 11 credit unions that operate the largest number of branches, according to NCUA data. The agency provided Credit Union Times with a top 10 list that included a tie for number 10.
While many of these credit unions have grown their branch network via acquisitions or mergers, they have also opened new branches in underserved or growing markets.
These 11 credit unions serve a combined membership base of more than 10 million members and operate 1,080 branches.
Industry-wide, the number of credit unions has declined from 9,443 in 2003 to 7,240 in 2011. But number of branches has increased from 18,857 to 21,429 in the same years, according to the Raddon Financial Group.
However, the data also shows the pace of branch growth has slowed considerably, from 21,322 in 2008 to 21,429 in 2011.
Credit union executives and industry experts told us branches have a strong future for several reasons.
"For the vast majority of consumers, branches still play a fairly critical role, but that role is changing," said Bill Handel, vice president of research and development at Raddon Financial Group. "When you ask consumers about opening an account, more than 80% of them – including Generation Y consumers – say they want to come in and talk to someone in a branch."
That means the branch will continue to serve more as a sales and service hub and much less as a transaction hub, said Handel.
Enabling members to do daily banking transactions easily, quickly and conveniently is driving credit unions to keep up with the latest banking technologies, including online, mobile, self-service kiosks and 24/7 call centers.
Though credit union executives agree technology is critical for member service, many also say it can never replace the personal side of customized service that members expect from their local credit union branch.
Here's a look at the top 10 credit unions in terms of branches.
No. 1, State Employees' Credit Union-244 branches
Years ago, the board of directors for State Employees' Credit Union set a goal to open a branch in all 100 counties in North Carolina. That milestone was reached in 2011 with 244 branches.
Just 10 years ago, SECU operated 148 branches. That number climbed to 213 in 2007 and the credit union is now the nation's second largest at $24.7 billion in assets.
"We wanted to bring convenience and service for all of our members who live in the 100 counties," said Leigh Brady, SECU senior vice president.
Although the Raleigh-based credit union provides online, mobile and call center services, branches are central to the credit union's philosophy of building relationships with its 1.8 million members, its executives said.
Branches provide relationship-building services such as volunteer income tax assistance and a low cost income preparation programs, financial seminars, and services in trust and estate planning, financial planning, investments and insurance.
No. 2, Navy Federal Credit Union-221 branches
Headquartered in Vienna, Va., Federal Credit Union was organized by just seven members in 1933. Today, Navy Federal operates 221 branches across the U.S. and abroad serving 4 million members and at $49 billion in assets, now is the world's largest credit union.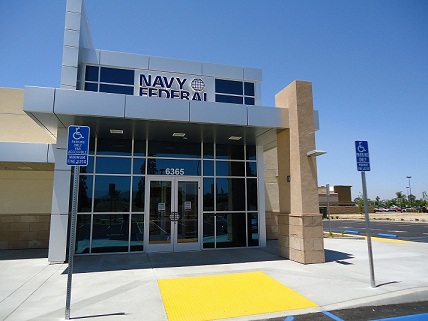 "Our philosophy is to balance all of the delivery channels to provide the service our members want. We just opened a branch at March Air Reserve Base in Riverside, California, to serve a large member population in a previously undeserved market," said Steve Romano, executive vice president for branch operations.
Romano said he regularly receives many requests from members to open a branch near them. For some of those members, their requests have been fulfilled.
Since 2002, Navy Federal has been opening 12 branches annually, with plans under way to open "dozens" of new branches at or near military installations over the next several years, Romano said.
Because many of its members are located throughout the nation and overseas, Navy Federal offers its members the latest technology applications via Web and mobile phone banking.
No. 3, America First Federal Credit Union-101 Branches
The mission statement of the $5.4 billion America First Federal Credit Union perhaps says it all: To provide personal financial services of a superior quality to the members/owners; our chief concern being their financial well-being.
Perhaps that explains why America First's branch network has been expanding. In 2005, the Riverdale, Utah-based credit union was operating 66 branches. By 2009, America First grew its branches to 88, and currently has 101 branches.
In June, the credit union acquired Moapa Valley Credit Union in Nevada. "The (two) branches complement our growth plan and service areas…and (we) welcome these newest members-owners (6,744) to America First," said John Lund, executive vice president of America First.
No. 4, Golden 1 Credit Union-84 Branches
When Golden 1 Credit Union executives did a focus group with Gen Y members, they were surprised to learn that their millennial customers didn't select a bank from a Web search.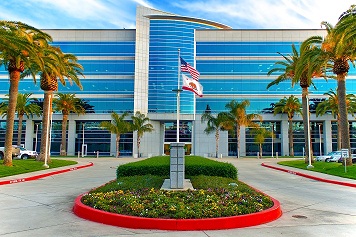 "They actually select their banking relationship based on a branch closet to their home or work," said Golden 1 CEO Donna Bland. "Branches are important to them. Although they may not visit the branch often, they said when they have a problem they want to speak with someone face-to-face."
Based in Sacramento, Calif., the $7.8 billion Golden 1 works to move everyday banking transactions online or to branch self-service kiosks that provide a broader range of transaction capabilities such as issuing cashier's checks or paying bills.
"Our goal is to have our members walk into branches for the right kind of transactions such as opening a new account, which allows us to spend more time with them and opens the ideal opportunity to cross-sell our products and services," Bland said.
This strategy has helped Golden 1 grow its branch network by about two branches a year since 2002.
No. 5, Mountain America Credit Union-71 branches
The $3.2 billion Mountain America Credit Union sees its branches evolving from transaction centers to financial knowledge and resource centers.
Along with growing demand for its online branch transaction services, the West Jordan, Utah-based credit union has seen its branch network grow from 37 branches 10 years ago to 50 in 2007 to its current branch total of 71.
"Our basic philosophy is that we interact and serve our members in ways they want to be served and when they want to be served," said Jason Rogers, senior vice president of branches.
He said Mountain America monitors peak traffic times within its branches to ensure there are enough personnel to service members.
Branches also double as calling centers where employees call members to proactively sell products and services. When they come into branches to open new accounts they not only want to know how they work and how to set up features, but they also want to know more about loans and which option is best for them.
"We are still in an environment where people are looking to save money," Rogers said. "So we have had success in talking to people about their loans and how we can help them improve their financial situation."
No. 6, Security Service Federal Credit Union-70 branches
Security Service Federal Credit Union first opened its doors in San Antonio, Texas in 1956 with just eight members and $25 in deposits.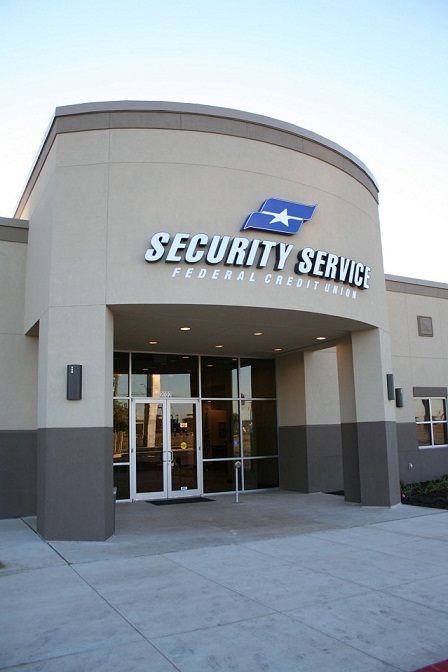 SSFCU now has $6.7 billion in assets and more than 830,000 members, with 37 branches in Texas, 19 in Colorado and 14 in Utah.
The credit union's network has grown from 25 branches in 2002 to 42 branches in 2007 to its current number of branches at 70.
"We survey our members regularly and they tell us they want online banking and mobile solutions, which we provide them. But there are also a lot of members who like to come into our branches," said John Worthington, SSFCU's senior vice president for corporate communications.
"Many of our members want to maintain personal connections through our branches." Worthington said SSFCU has modernized the look and design of its branches to establish a strong brand and community presence.
"We are very active in the communities that we serve. We believe in giving back to the people who have made our credit union successful," he said.
No. 7, Chartway Federal Credit Union-67 branches
Ron Burniske, CEO for Chartway Federal Credit Union, remembers when banking industry experts were recommending that banks start closing their branches because of the huge popularity of online banking.
That was 10 years ago when Chartway had about 35 branches. "We thought that was crazy," said Burniske. "Closing branches didn't fit our strategy because we see our branches as a key selling opportunity."
Apparently, that strategy has worked for Chartway of Virginia Beach, Va., which grew its branches from 35 in 2002 to about 45 in 2007.
Since then, Chartway has been adding about two branches annually to its current total of 67 in 10 states, while its assets have grown to nearly $2 billion. Mergers also have added to that total.
Chartway also expects its online banking service to keep growing. When it opened its ebranch system, nearly 50,000 members signed up in just 60 days, Burniske said.
No. 8, AlaskaUSA Federal Credit Union-64 branches
You'd figure in the expanse of the great states of Alaska and Washington, consumers would warmly welcome the conveniences of Web banking from their own home.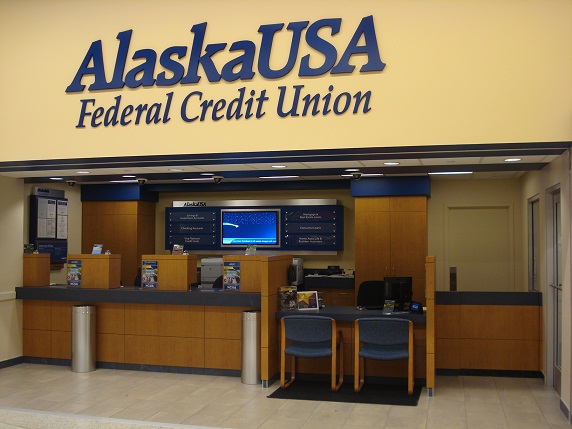 And members of the $4.9 billion AlaskaUSA Federal Credit Union have embraced their bank's UltraBranch system that enables them to bank online, over the mobile phone, or at self-service terminals at bank branches and other retail locations.
But many of its members also enjoy the convenience of AlaskaUSA's branch network.
"AlaskaUSA has been providing enhanced convenience to members by opening more full-service, in-store branches – a branch located inside a grocery store, for example – thereby allowing members to take care of all of their financial needs when they are running other errands without having to make a second stop," said Dan McCue, AlaskaFirst's senior vice president of corporate administration.
The strategy has helped the credit union grow its branches from 35 in 2002 to 51 branches in 2007 to its total braches of 64 in 2012 throughout Alaska and Washington.
This year alone AlaskaUSA has opened a new branch in Anchorage and four in Washington. AlaskaUSA expects to grow its branch network by focusing on the availability of in-store branches in major metropolitan areas, McCue said.
No. 9, Space Coast Credit Union-59 branches
Since Space Coast Credit Union of Melbourne, Fla. was founded in 1951, it has always looked for ways to expand is products and services to members. The credit union opened more than 60 years ago to serve employees working on our nation's space program at Patrick Air Force Base. Over the years, SCCU steadily grew its membership and branch network.
But in 2009, SCCU growth exploded when it announced a merger agreement with Eastern Financial Florida Credit Union. Overnight, the resulting consolidated credit union became the third largest in the state with more than 360,000 members, assets of $3.2 billion and 63 branches.
Prior to the acquisition, SCCU operated 32 branches. The credit union has recently closed a few underused branches.
"Historically, Space Coast Credit Union has not sought to expand through mergers," said Doug Samuels, the big credit union's president/CEO. "Although the credit union has merged with a few small credit unions during its history, growth has been achieved through continuous improvement and expansion of the services offered to members."
No. 10 (tie), Desert Schools Federal Credit Union-51 branches
A group of 15 teachers founded Desert Schools Federal Credit Union of Phoenix, Ariz. in 1939. They each deposited $5 and paid a 25-cent membership fee.
Since then, Desert Schools has grown into Arizona's largest credit union with $2.9 billion in assets, more than 337,000 members and 51 branches.
Even though the credit union has struggled through difficult years because of the housing crisis and other local economic woes, it appears Desert Schools has turned the corner.
"Our 2011 results are a testament to our continued growth and stability," CEO Susan Frank stated in Desert Schools' 2011 annual report. "At the start of 2011, we projected a net income of $6.5 million for the year. We ended 2011 with a net income of $23 million, 359 percent above goal."
Desert Schools also grew its membership by more than 35,000. This year, the credit union is rolling out a mobile banking solution and a new ATM network with faster transaction times and the ability for members to personalize certain transaction preferences.
No. 10 (tie), Suncoast Schools Federal Credit Union-51 branches
Suncoast Schools Credit Union of Tampa, Fla., has plans to open three new branches this year even though the Sunshine state economy is still working to climb out of the Great Recession.
"Even with the recent fall-off of the economy, we didn't close any branches. We didn't lay off any employees and we continue to serve our members through these challenging times," said Susan Johnson, senior vice president of service center operations at Suncoast Schools.
"The is something we are really proud of and that supports our philosophy about the branch network, which is very important to our members, as are the online, mobile phone and text banking channels," Johnson said.
Suncoast grew its branch network from 30 in 2002 to 49 branches in 2007 to its current total number of branches of 51.
Johnson said what has played a role in Suncoast's growth is that consumers are becoming increasingly aware there are better options for them in the financial services arena with credit unions. Suncoast expects to focus its branch expansion in high growth and underserved markets.