cutimes.com is the most comprehensive, independent credit union news site in the industry. Credit Union Times' experienced editorial staff has developed deep connections within the industry to provide credit union leaders with accurate and useful news quickly.
Credit Union Times magazine has been published weekly since 1990. It carries more paid advertising and more editorial pages than any other credit union publication and is widely regarded as the paper of record for the credit union industry. It also offers extensive on-site conference coverage, people features, statistical analysis and expert technology coverage. With a growing stable of products, including events, Webinars and custom publishing opportunities, Credit Union Times offers readers and advertisers many ways to get connected with the dynamic credit union industry.
Click here to discover more of where our editors are influencing the credit union industry outside of cutimes.com and Credit Union Times weekly publication.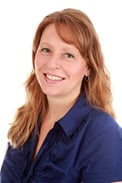 Sarah Snell Cooke
Publisher/Editor-in-Chief
Sarah Snell Cooke has served as editor-in-chief of Credit Union Times since January 2008 and as editor/publisher since August 2012. Prior to that, Cooke covered the Washington, D.C. news beat for Credit Union Times starting in 2000. Before joining the Times' staff, she wrote for the Credit Union Regulatory Insider newsletter for one year. She can be reached at scooke@cutimes.com.

Heather Anderson
Executive Editor
Heather Anderson joined Credit Union Times in 2005 as a correspondent covering mortgages, corporate credit unions and breaking news on the West Coast. In 2012, she came on board as a staff reporter covering the Washington, D.C. beat, and was named executive editor in 2013. Prior to her work at Credit Union Times, her background was in credit union business development and marketing, working at SkyOne Federal Credit Union and First Entertainment Credit Union. She can be reached at handerson@cutimes.com.
Natasha Chilingerian
Managing Editor
Natasha Chilingerian joined CU Times as managing editor in March 2015. Before that, she served as a correspondent for CU Times from 2011 to 2013, covering technology, lending, marketing and Gen Y, among other topics. She also worked in marketing and communications for Xceed Financial Credit Union in El Segundo, Calif. She attended the School of Journalism and Communication at the University of Oregon and has served as a journalist and copywriter in various capacities for more than a decade. Her past roles have included editor-in-chief for Stir Publishing in Columbia, S.C., reporter/health and fitness editor for the American Press newspaper in Lake Charles, La., assistant editor for PDX Magazine in Portland, Ore., and contributor/columnist for Patch.com in Walnut Creek, Calif. She can be reached at nchilingerian@cutimes.com.

Myriam DiGiovanni
Director of Social Media/Senior Reporter
Myriam DiGiovanni has been a reporter for Credit Union Times for 13 years and guiding our social media engagement efforts since 2011. In addition to managing CU Times' popular recognition programs, such as Trailblazers 40 Below and Women to Watch, she also covers the marketing, human resources, branching, Gen Y and financial literacy beats. Prior to joining CU Times she held various positions at such firms as the National Council on Compensation Insurance, Citibank and American Express. She can be reached at mdigiovanni@cutimes.com.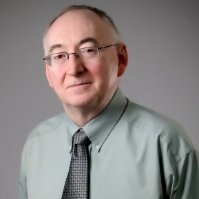 Peter Strozniak
Staff Reporter
Peter Strozniak is a general assignment reporter who covers fraud, trade associations and leagues, marketing, human resources, business continuity, natural disasters, mergers and acquisitions, CEO and director compensation, and breaking news. He began working as a correspondent-at-large for CU Times in June 2012. The Cleveland-based Strozniak previously served as an editor for IndustryWeek, a business editor and reporter for a regional daily newspaper, and the founding editor of a weekly suburban newspaper. He can be reached at pstrozniak@cutimes.com.